4 More Succumb To COVID-19 In Odisha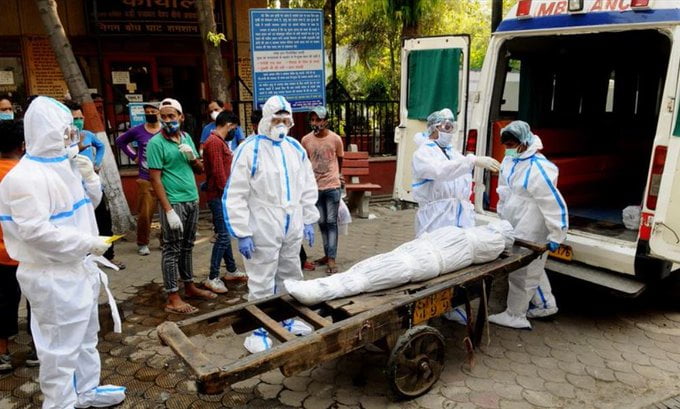 Bhubaneswar: The COVID-19 toll in Odisha touched 8150 on Wednesday with the death of four more persons being confirmed in the last 24 hours.
According to the Health Department sources, one death each has been reported from Cuttack, Khurda, Kendrapada and Nayagarh.
After an official audit, the sources have specified the comorbidities, the victims were suffering from in addition to COVID-19:
1.A 65 years old Female of Cuttack district who was also suffering from Diabetes Mellitus & Hypertension.
2.A 40 years old Female of Kendrapada district.
3.A 91 years old Male of Khurda district who was also suffering from Chronic Obstructive Pulmonary Disease, Hypertension, Coronary Artery Disease, Parkinsonism, Cerebro Vascular Accident.
4.A 53 years old Male of Nayagarh District.
Notably, Odisha has reported 6,266 COVID deaths during the second wave as against 1,876 the previous year.
August saw around 66 deaths a day, on an average, while it was 61 in July and 42 in June.
Similarly, 2,056 fatalities were registered last month, while July saw 1,903 deaths, June (1,272) and May (737), said the sources in Health Department.
The second wave of the pandemic has claimed the lives of 39 children and adolescents in Odisha. As many as 13 of these deaths were reported between August 10 and 31.