Akshay Kumar Takes A Chopper Ride To Nasik Amid Lockdown, Probe Ordered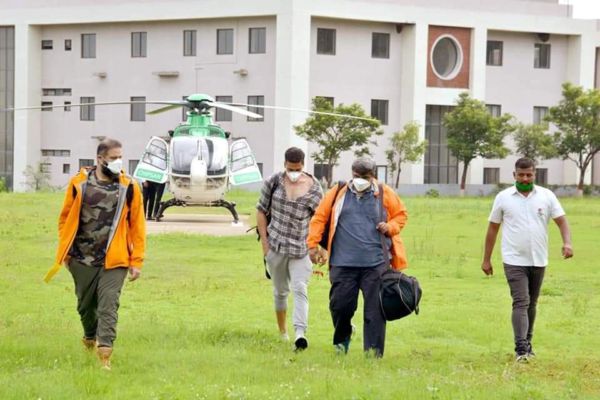 Mumbai: Bollywood actor Akshay Kumar has stirred up a controversy by travelling to Nashik in a chopper amid lockdown.
According to reports, the actor was invited by a martial arts school named Martial Arts Academy in Nashik for their inauguration function.
But, the actor's visit to Nashik in a helicopter raised eyebrows as such tours are prohibited during the lockdown because of the ongoing pandemic.
In addition to this, Akshay also violated the lockdown rules by putting up at a local hotel in Nashik.
Following the controversy, food and civil supplies minister and guardian minister of the district Chhagan Bhujbal ordered a probe into the matter.
"How did Akshay Kumar take a private tour in Nashik district by helicopter, while during corona period, from minister to other VIPs, everyone is travelling by trains? In such a situation, who gave permission to Akshay Kumar?" question Chhagan Bhujbal.
"How did the city police provide security to Akshay Kumar in Nashik's rural areas? Whether Akshay Kumar or anyone else, everyone is welcome in Nashik, but who opened hotel or resort for Akshay Kumar in this lock-down? This needs to be investigated. How did the city police go outside their jurisdiction to provide security to Akshay Kumar in the rural areas should also be disclosed," he added.