Bandh Hits Life At Three Places In Odisha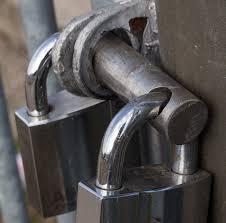 Dhenkanal/Bargarh/Padampur: Life at three different places of Odisha have been paralysed with the locals observing bandh over several demands on Friday.
Demanding development of Bhuban hospital, a 12-hour bandh is underway at Bhuban in Dhenkanal district, following which, vehicular traffic in the area has been disrupted.
The Regional Development Committee called the agitation over the demands of development of the local hospital as well as appointment of doctors.
According to sources, hundreds of vehicles remained stranded on either side of NH-53 as agitators staged road blockade at Kalibazaar Chhak. Markets and business establishments also downed shutters.
Police personnel have been deployed at several places in the block to avoid any untoward situation.
In Bargarh, BJP activists have called for a 12-hour bandh at Paikamal, demanding arrest of a local Sarpanch for allegedly misbehaving with a woman.
Similarly, demanding district status to Padampur sub-division of Padampur, the District Action Committee members picketed outside all the government offices.
The committee members said that they have been demanding the same since long but the government has taken no action in this regard.