Barabati ODI: Know What Indian & West Indies Players Did On 'Day Off'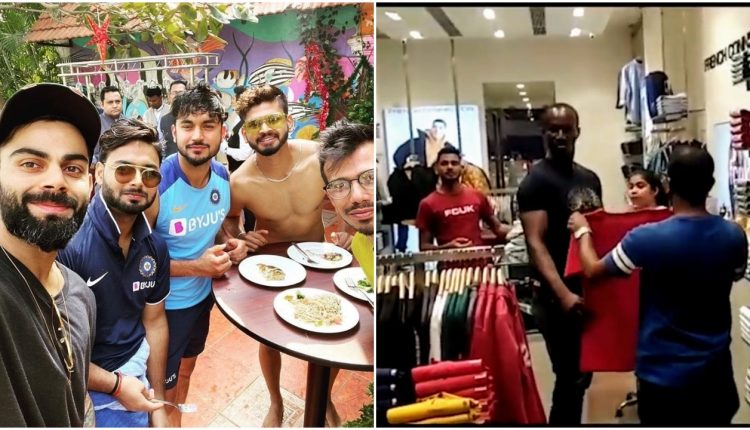 Bhubaneswar: With no practice scheduled for Friday, the Indian and West Indies cricket teams, which arrived in the Odisha capital the previous afternoon, got the much-needed break after the second ODI clash on Wednesday at Visakhapatnam.
India captain Virat Kohli posted some pictures on social media of him enjoying the "day off" with his teammates. "A day off and an afternoon with the boys is exactly what we needed," he wrote in the Instagram post.
West Indies bowler Sunil Ambris, on the  other hand, was seen shopping  at Esplanade Mall in the city with bowling coach, official physio and other players. They bought watches, perfumes, T-shirts, track pants and shoes, according to media reports.
The teams were scheduled to have their net practice session on Friday, but it was cancelled as they decided to take rest for the day.
The players will have their net practice at Barabati Stadium on Saturday. The Odisha Cricket Association (OCA) said the West Indies team will leave Bhubaneswar for Barabati stadium in Cuttack on Saturday morning. They will have net practice from 9 am to 12 noon. Team India will leave Bhubaneswar in the afternoon and begin their net practice at the stadium from 2 pm to 5 pm.
Meanwhile, the cricket lovers are excited to cheer the Men in Blue after two and a half years in the last the final match of the ODI series, which will be the decider with the teams tied at 1-1, at the stadium on Sunday.
A total of 8,150 tickets have been sold online and all 10,150 sold over the counter taken.
Delhi pacer Navdeep Saini will replace seamer pacer Deepak Chahar, who experienced pain in the lower back after the 2nd ODI at Visakhapatnam.