Barabati ODI: Team India Begin Net Practice At Cuttack Stadium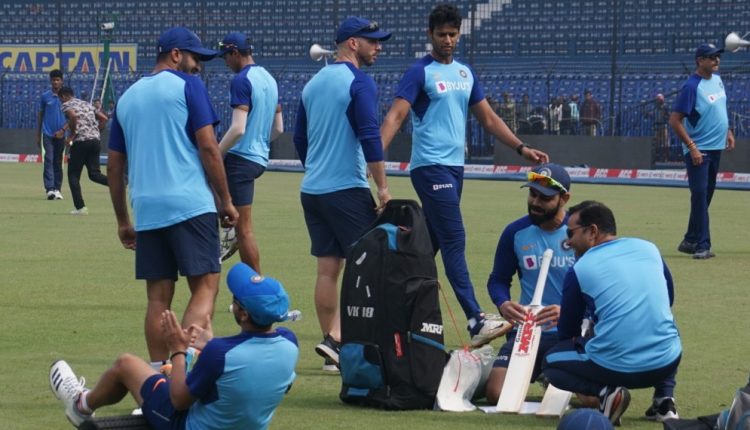 Cuttack: The players of Team India began their practice at Barabati Stadium here on Saturday morning.
The team left Hotel Mayfair in Bhubaneswar on a special bus amid tight security and arrived at the stadium at 9.30 am for net practice. The team will return to Bhubaneswar at 2 pm.


On the other hand, the West Indies team will leave Bhubaneswar and reach the stadium at 1 pm for net practice. The team will return back to Bhubaneswar at 9 pm.
Out of 20 one-day international matches (ODI) played at Barabati Stadium, two matches (Australia vs Zimbabwe in 1987 and England vs Pakistan in 1989) were abandoned due to bad weather. Of the rest 18 ODIs, India have played 16 and won 12. The home team lost to England in 1984 and 2002, to Sri Lanka in 2002 and to New Zealand in 2003.
However, since 2007, India have won all six ODIs.
Among the 17 batsmen who have scored a century at Barabati, seven are Indians—Mohammad Azharuddin, Ravi Shastri, Ajay Jadeja, Sachin Tendulkar, Ajinkya Rahane, Shikhar Dhawan, Yuvraj Singh and Mahendra Singh Dhoni. Of these centurions, Azharuddin had scored the highest 153 runs.