Baripada Records Season's Highest Temperature In Odisha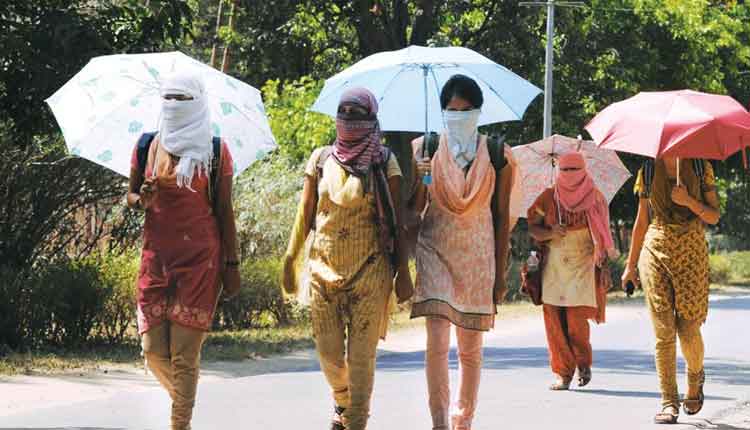 Bhubaneswar: Mayurbhanj district headquarters Baripada on Tuesday recorded the season's highest maximum temperature of 44.6 degree Celsius so far.
According to the evening bulletin of the regional centre of India Meteorological Department, 16 places in Odisha registered more than 40 degree Celsius on the day. Baripada was followed by Talcher with 42.7, Boudh (42.7), Balangir (42.2), Titlagarh (42), Sonepur (41.8) and Balasore (41.4).
The temperature in Bhubaneswar was 39.8 degree while Cuttack saw the mercury climbing to 40.5 degree Celsius on the day.
The Met office has issued yellow warning for next 24 hours and forecast that heat wave condition is very likely to occur at a few places in Sundargarh, Jharsuguda, Bargarh, Sambalpur, Deogarh, Angul, Dhenkanal, Keonjhar, Mayurbhanj, Nuapada,
Balangir, Kalahandi, Sonepur, Boudh, Nayagarh, Khurda, Cuttack, Jajpur, Bhadrak and Balasore districts.
It has also stated that maximum temperature is very likely to rise by around 2 degree Celsius during next 48 hours and will decrease by 2-3 degree after 3 days in the state.