Bengal Polls: Mamata Banerjee Calls Herself A 'Donkey', Know Why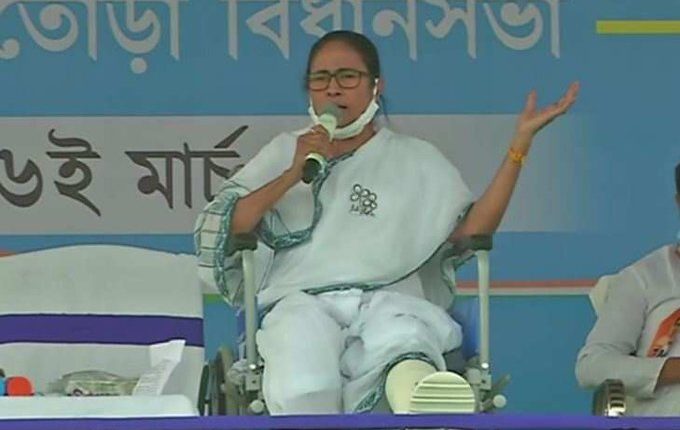 Kolkata: West Bengal Chief Minister Mamata Banerjee on Sunday blamed herself for not recognising the "true face" of the Adhikari family earlier.
"I say I am a big donkey (ami ekta boro gadha) for having failed to recognise them. I don't know, but people say their 'empire' is worth Rs 5,000 crore and they will use money to buy votes. But don't vote for them," Mamata said at an election rally in East Midnapore shortly after senior Trinamool Congress (TMC) MP Sisir Adhikari joined BJP in the presence of Union Home Minister Amit Shah.
Sisir's son Suvendu, once a trusted lieutenant of Mamata and a key leader of TMC, crossed over to the saffron party three months ago and will be taking on the chief minister in the state's most high-profile contest in Nandigram. Suvendu's brother Soumendu also switched allegiance in favour of BJP.
Comparing the Adhikari family with 'Mir Jafar' (traitor), Mamata said that the people will give them a befitting reply.
Explaining his stand, Adhikari Sr said history will record the way his family was driven out of TMC. "We will rise against all political attacks and atrocities in Bengal. We will work under Modiji and Amit Shahji," Sisir said.