Bhubaneswar: Priyanka Sahani, a Bhubaneswar-based self-taught artist, is readying 108 pitchers of creativity and devotion, to pour on Lord Jagannath. She has been working almost 10 hours a day since June 26 to reach this magic number. "The pieces of art will be ready by July 10," she told Odisha Bytes.
It is an offering to the Lord before He embarks on the annual sojourn, beginning July 12.
From jackfruit to watermelon and banana, basil and palm leaves, potato and Oreo biscuits and orbit chewing gum, goggles, hand fan and keyrings, she had been tirelessly creating intricate designs on these objects with the Lord taking the centre stage using brushes, needles and acrylic paints. "Since these involve complex designs, it takes me about four hours to finish an artwork on a bigger space and about an hour on smaller pieces like almond or a grain of dal. I hardly sleep, maybe for around two hours from 5 am to 7 am after which I have to join work," said this software developer who is working with a Bengaluru-based company.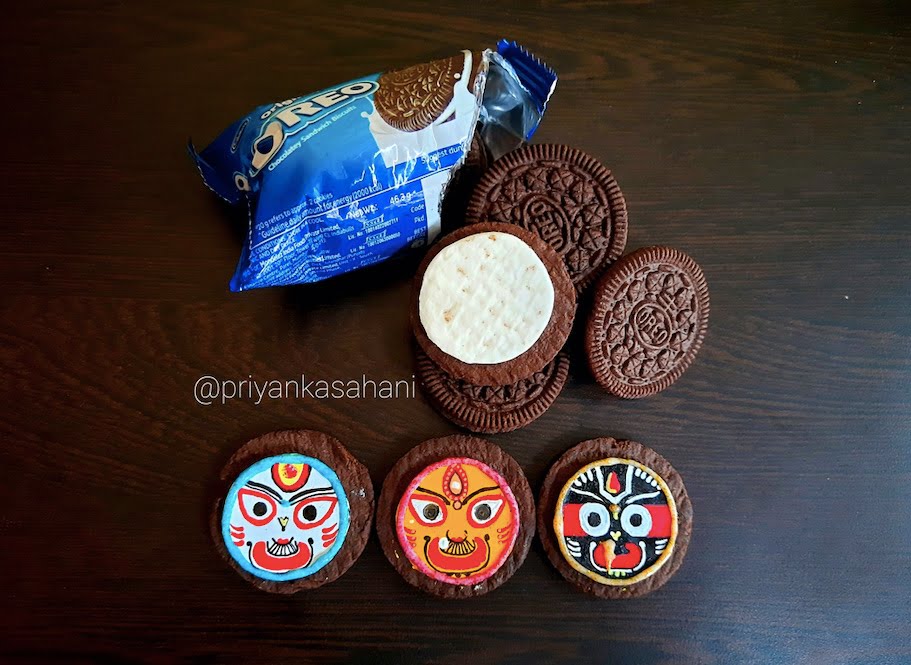 It a passion that has begun to grow on her and like a person possessed, she has been churning out pieces of art in quantities without compromising on the quality.
While Priyanka has been painting since her school days and has won several prizes, she resumed it as a hobby to beat depression following the death of her father last year. "I began by drawing Mandalas after someone suggested that it would relieve me from the pensive state. Along with this, I began creating portraits of Lord Jagannath. It really lifted the gloom from my life," she said.
The Lord had stayed with her since she took the body of her father to Swargadwara for cremation in May 2020. "In Him, I seek my father and those eyes are so very comforting," she said.
On her father's first death anniversary, she painted a huge portrait of his, dedicated to a person who had been her biggest support and inspiration. "It was he who introduced me to the world of fine arts," she said.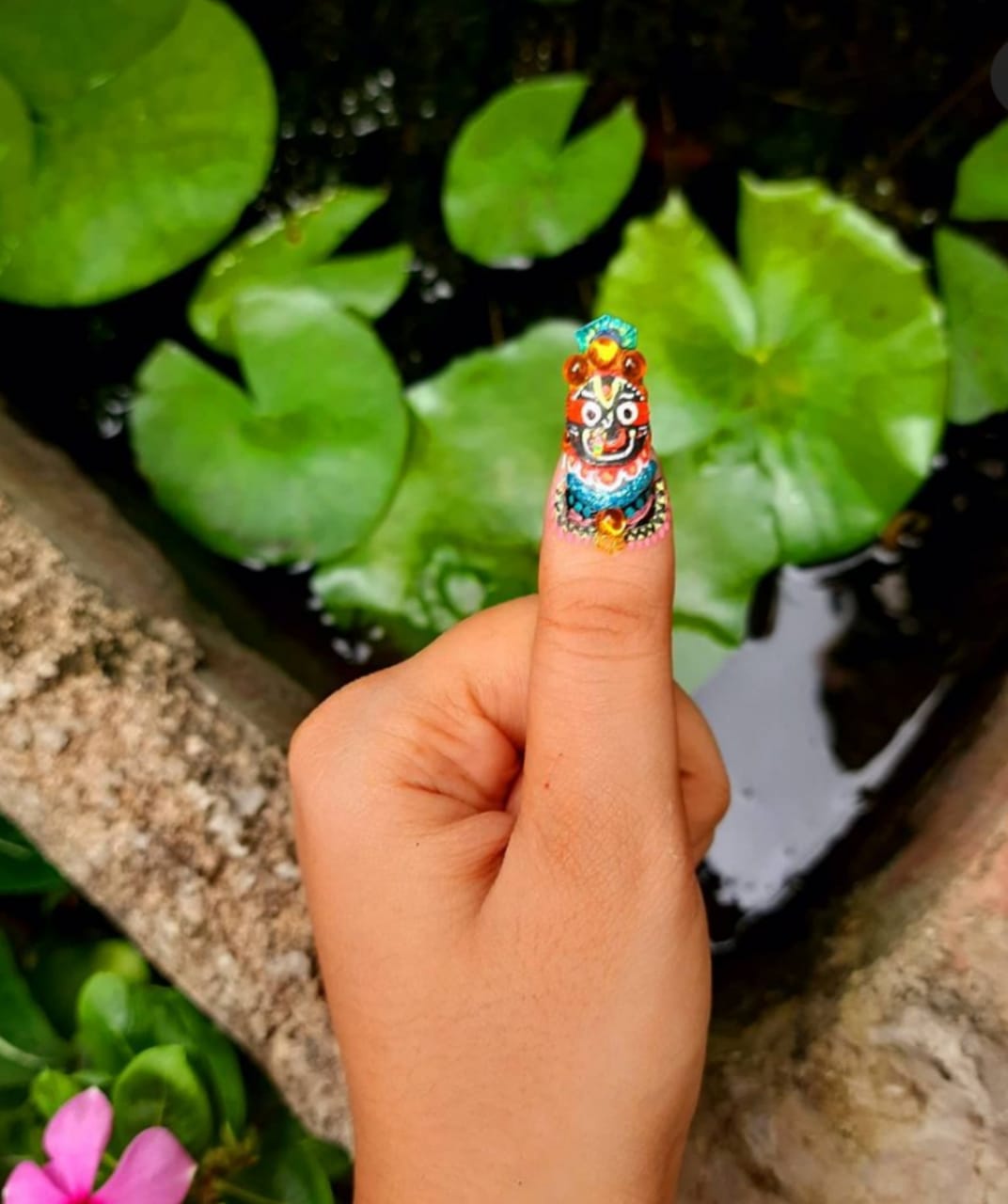 Priyanka has also created jewellery on cardboard with the gleaming face of the Lord and painted her nails with His image. "I keep beaming with ideas and am never short of materials to paint. I almost unconsciously draw those big eyes every time I pick the brush," she said.
The artwork and her presence on social media since August last year have also earned her some dedicated clientele. "I have been receiving orders from Pune, Hyderabad and Mumbai and also from Cuttack and Bhubaneswar. Besides a few actors, Union Minister Dharmendra Pradhan also contacted me through a friend for a painting," said the 26-year-old.
Priyanka, who was a finalist in the beauty pageant Raja Queen in 2015, said that this was also a way to prove a point or two to her relatives. "I wanted to tell them that I am much more than just a pretty face and no longer a lazy bum," she said.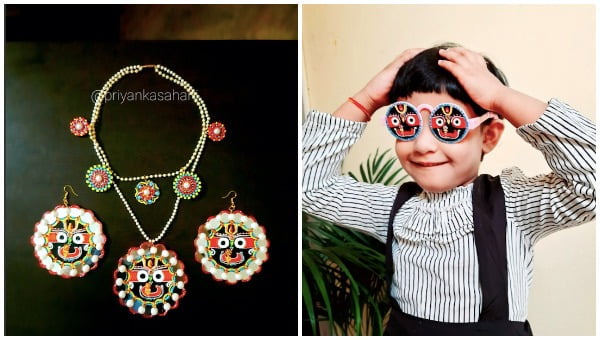 And this tireless pursuit won't end with the 108 pieces of art as she has bigger plans for the Father of the Universe on Rath Yatra. "Maybe a Pattachitra of the Lord," she said before signing off not ready to divulge the details.