Bhubaneswar-Based SOA Bags AICTE Award For Role In Combating COVID-19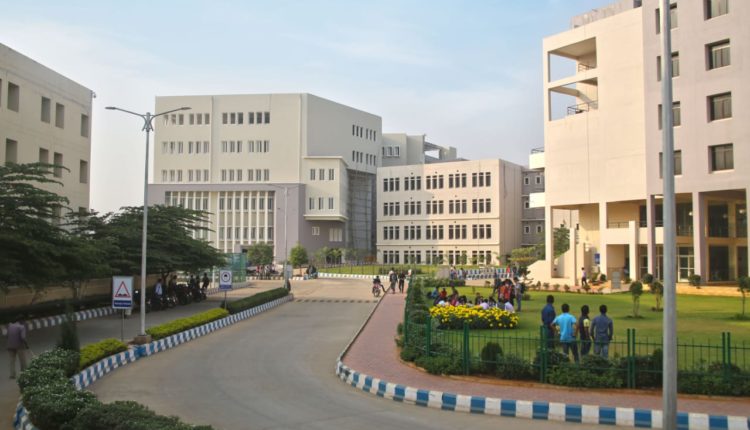 Bhubaneswar: The Siksha 'O' Anusandhan Deemed to be University here was on Thursday conferred with the 'Utkrisht Sansthan Vishwakarma Award' for creating awareness about the COVID-19 pandemic
The All India Council for Technical Education (AICTE) presented certificates to different institutions in 12 different categories for their role in combating COVID-19 in a virtual ceremony held in New Delhi.
Among others, Union Education Minister Ramesh Pokhriyal 'Nishank' and AICTE Chairman Prof. Anil Sahasrabudhe were present.
Pokhriyal congratulated the institutions chosen for the awards in different categories and praised their role in combating the pandemic. "When the going gets tough, the tough get going," he said adding "we can contribute when we are sensitive to the needs of the society."
SOA had conducted extensive awareness programme involving its different faculties, doctors and students to educate the people about the pandemic and methods to ward off the infection in different parts of Bhubaneswar city and its neighbouring villages. 
The activities undertaken by SOA included visual discourse, in-house training, poster display and audio-visual shows. Training programme on infection control practices for healthcare professionals was also held at the Institute of Medical Sciences and SUM Hospital, SOA's faculty of medical sciences.
Large scale manufacturing of masks, face shields, PPEs and sanitisers was also undertaken by the university.
Dry and cooked food, medicines and other essentials were distributed free in the neighbourhood of the campuses during the lockdown.
The university's NSS wing, which was actively involved in creating awareness, also conducted a series of training programs while the SOA Community Radio and Student Clubs joined the battle with a similar programme.
SOA, which was ranked 20th among universities in the country by the National Institutional Ranking Framework (NIRF), this year also contributed to the efforts of the Odisha government in battling the deadly virus by running four dedicated COVID Hospitals with a total bed strength of over 1400 and two COVID Care Centres having 800 beds. A standalone COVID Hospital with 725 beds (including ICU and High Dependence Unit beds), the largest in the state, is being run by SOA at Bhubaneswar while it was operating three other hospitals at Chandpur (366 beds), Kendrapara (170 beds) and Talcher (150 beds). The COVID Care Centres (CCC) run by SOA are functioning at Jamujhari (500 beds) and Jatni (300 beds). All the hospitals are fully equipped to deal with the disease. Doctors, nurses and paramedics, drawn from the IMS and SUM Hospital, have been treating the COVID-19 patients as the number of the infected was rising every day.