Bhubaneswar Club Elections: Asit Tripathy Wins Prez Post, Vishal Dev New Secretary
Bhubaneswar: Retired bureaucrat Asit Kumar Tripathy was elected president of Bhubaneswar Club on Monday, after he defeated his nearest rival Bijay Kumar Patnaik by a comfortable 278 votes.
Similarly, 1996 batch IAS officer Vishal Dev was elected secretary of the premier club in an election that turned out be a prestige issue not only for the contestants but also brought the Chief Minister's Office (CMO) into discussions because Tripathy, after retirement as Odisha's Chief Secretary in December 2020, has been serving as Principal Advisor to Chief Minister Naveen Patnaik and Chairman of Western Odisha Development Council.
According to club sources, Tripathy, a 1986 batch IAS officer, secured 776 votes compared to Patnaik, also a former Odisha Chief Secretary and 1976 batch IAS officer, who got 498 votes. Patnaik was, incidentally, part of the CMO over a decade ago when he was functioning as Principal Secretary to CM Naveen Patnaik. Speaking to mediapersons, Tripathy said he would work towards making it a multi-dimensional club.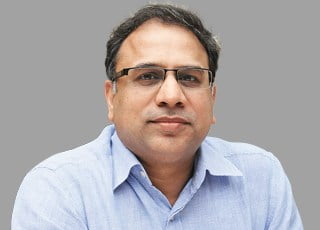 Dev, who is currently posted as Odisha's Finance Secretary, beat his closest rival and outgoing secretary Ashok Chinchela, a chattered accountant, to become secretary of the club, established in 1949. Chinchela and outgoing vice-president Sudippto Das have in recent months been embroiled in a controversy over induction of 274 new members allegedly by flouting the club's rules. Odisha Bytes was first to report about it in July. The club has "kept in abeyance" membership of the new inductees.
Alongside Tripathy and Dev, other members of their panel – businessman Mahendra Gupta (vice-president) and Ashok Mishra (joint secretary) – also won the polls, making a clean sweep. Debabrata Biswal, Parthajeet Patnaik, Tutul Kishore Das, Pragati Kumar Mohanty, Sarat Chandra Bhadra and P V Mohan were elected to the executive committee.
Club sources said 1378 of the 2544 electors (1851 individual and 693 corporate) voted in the elections held on September 25 and 26. The elections were originally scheduled in 2020 but were delayed due to the COVID pandemic and other reasons.
Tripathy would succeed Priyabrata Patnaik, a former IAS officer of 1976 batch, who helmed the club from 1989 till his death in July 2020.
Others who contested the elections for the post of secretary were Dewa Shankar Tripathy, Partha Sarathi Panigrahi, Jyoshnamayee Panda and Damodar Pradhani. For the post of vice-president Jayanta Kumar Hota, Tapesh Roy, Dewa Shankar Tripathy and Aroon Birla were also in the fray, while Koushik Mohapatra and Jyotirmoy Mohanty were vying for the post of joint secretary.