Bhubaneswar Drain Mishap: BJP Seeks Arrest Of BMC Commissioner, Ex-Mayor Shift The Blame To Denizens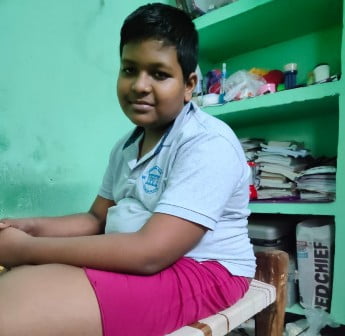 Bhubaneswar: Barely hours after the body of Jyoti Prakash Behera, a Class X student, was recovered near a drain at Panchasakha Nagar in Odisha capital, the BJP activists on Monday staged a demonstration at the office of Bhubaneswar Municipal Corporation (BMC).
The BJP activists entered into a scuffle with the police while trying to barge into the BMC premises.
Talking to the media, Bhubaneswar District BJP president Babu Singh said though seven people have died in the last six years, the BMC is yet to take these incidents seriously.
"No steps have been taken to cover these drains with concrete slabs. We demand immediate arrest of BMC Commissioner Sanjay Singh and Rs 50 lakh compensation for the bereaved family," Singh added.
Holding the BMC and the Sewerage Board responsible for the unfortunate and tragic incident, the Congress activists met DCP Umashankar Dash and demanded action against these officials.
On the other hand, Ekamra-Bhubaneswar MLA and Minister Ashok Chandra Panda told the media that an ex-gratia of Rs 4 lakh will be provided to the family of the deceased in accordance with the Relief Code.
Meanwhile, former BMC Mayor Ananta Narayan Jena and Bhubaneswar-Central MLA Susanta Rout arrived at the spot. Terming the incident as unfortunate, Jena said that such incidents take place when people do not heed to the request of the government not to move out of their houses during heavy rain.
Also Read: Bhubaneswar Boy Swept Into Drain Found Dead