Bhubaneswar Murder Case: Rinki Destroyed My Life, Accused Last Message To Family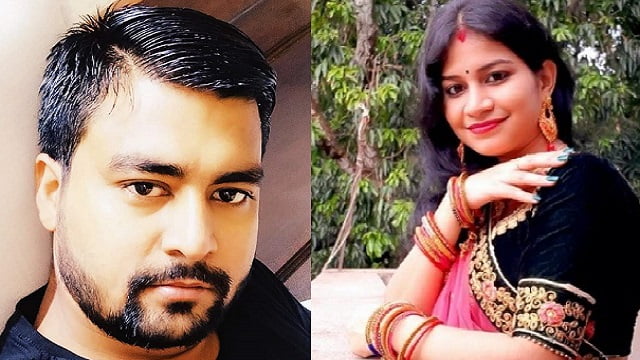 Bhubaneswar: Hours after the murder accused Jagannath Pradhan's mother opened up about his son relationship with the victim, Bhubaneswar DCP Umashankar Dash said that he had planned to kill Priyanka Priyadarshini Sahu's son first and then her, and commit suicide thereafter.
The 34-year-old had allegedly murdered the married woman in her house at Bhimatangi Houseboard Colony under Airfield police limits and then consumed poison and slit his vein in an unsuccessful suicide bid on Monday. Prior to that, he had sent a WhatsApp message with a picture of Priyanka to her husband, Rakesh, who was away in his office.
Also Read: Bhubaneswar Murder Case Cracked; Accused Messaged Woman's Husband After Murder
The 3-year-old son of Priyanka was, however, saved from Jagannath's bloody plan as he was playing at the house owner's flat.
The DCP said that preliminary investigation revealed that both victim and accused knew each other. "There is no evidence indicating forcible entry of the accused into the house. The recovered note will be sent to the forensic lab," he said.
The accused is currently undergoing treatment and will be questioned once he recovers, the DCP added.
In his last WhatsApp message to his family, Jagannath wrote: 'Rinki, whom I loved dearly destroyed me…I have lost my mental balance & I will not return'.
His mother had earlier told the media that the duo was in a relationship earlier but they were no in touch post her marriage. "Priyanka tried to re-establish contact with Jagannath who had moved to Bangalore after the birth of her child," she alleged. 
Also Read: Bhubaneswar Murder Case: Deceased Woman Was In A Relationship With My Son, Says Mother
Their relationship was reportedly rekindled during the COVID lockdown in 2020 and they resumed their conversation. However, the reason that strained their relationship is yet to be ascertained.