Bikers Snatch SHG Worker's Vanity Bag Containing Rs 5L In Odisha's Koraput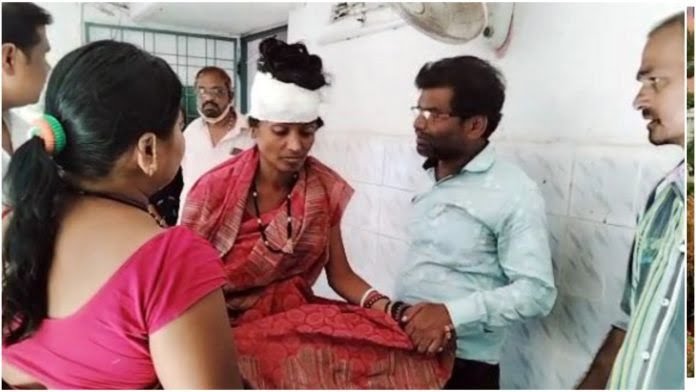 Koraput: Two unidentified motorcycle-borne men snatched the vanity bag of a Self Help Group (SHG) member at Bamuna Sahi while she was returning from a bank after withdrawing Rs 5 lakh.
The incident took place on Tuesday afternoon near Kotpad town in Koraput district. The victim has been identified as Basanti Pradhan of Bamuna Sahi.
The lady who sustained a head injury while trying to save her bag from the robbers was later admitted to the Kotpad Government Hospital.
As per the information, Basanti was returning from Kotpad branch of the State Bank of India with Rs 5 lakh in her bag. Meanwhile, two motorcyclists allegedly chased her and snached the bag away.
On being informed, Kotpad Police followed the robbers for about 15-km on National Highway 63 but to no avail. While chasing the duo, one of the policemen, Seshadev Behera, was injured and rushed to Borigumma Hospital and later shifted to Jeypore Government Hospital.
"Kotpad police in association with Borigumma police have intensified checking at several intersections on National Highway 63 to nab the accused," said Borigumma Sub-Divisional Police Officer Harekrushna Majhi.