Campaigning Heats Up For Battle In Patkura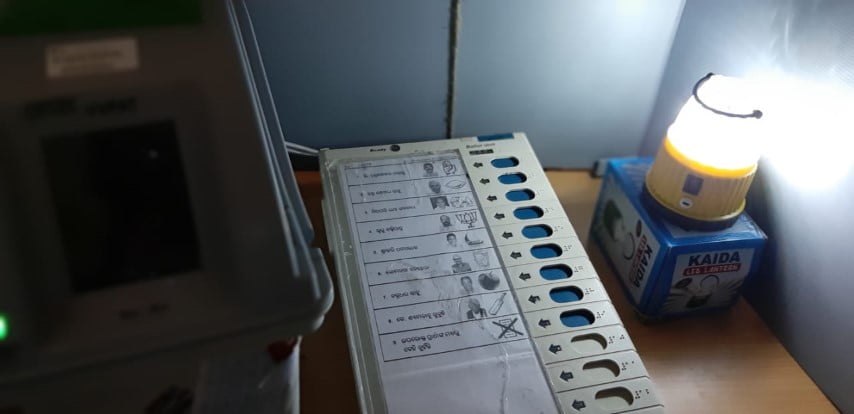 Bhubaneswar: With notification of dates for the election to Patkura Assembly likely to be announced anytime soon, the ruling BJD and the BJP have braced up for a show of strength to grab this prestigious seat.
With the BJD leaving no stone unturned to defeat the BJP candidate Bijoy Mohapatra, all senior leaders and ministers are already camping in Patkura to campaign for the party candidate Sabitri Agarwala. BJD president and Chief Minister Naveen Patnaik is scheduled to arrive in Kendrapara on Monday to kick off the poll campaign after visiting the Lord Baladev Jew Temple.
Official sources said that the Chief Minister will arrive in Kendrapara town at 4.30 pm. After having the 'darshan' of the Lord at 5 pm, he will return to Bhubaneswar.
Talking to mediapersons, BJP leader Jayanarayan Mishra said the party leadership has entrusted the responsibility to Manmohan Samal to rev up the campaign for the party candidate in the Patkura seat. "Our party candidate is active in Patkura constituency and we are taking the election seriously," he added.
The BJP has also launched a massive voter outreach exercise with Bhubaneswar MP Aparajita Sarangi going door-to-door to campaign for the party candidate. In an attempt to woo the voters, Aparajita along with Bioy conducted a massive roadshow in the constituency on Friday.
However, BJD leader Atanu Sabyasachi Nayak predicted a facile win for the party from Patkura. "There have been several developmental works in Patkura. The road connectivity in this constituency has vastly improved. Besides, seven bridges have been constructed during the tenure of the late Bed Prakash Agarwala. The people are aware of these developments and will obviously prefer the BJD again," he said.
Whoever comes to this constituency, be it Aparajita Sarangi or any senior BJP leader, the people of Patkura will vote for our candidate, he added.
On the other hand, Odisha Pradesh Congress Committee (OPCC) president Niranjan Patnaik said that his party is also prepared to contest the poll. The party has fielded newcomer Jayanta Mohanty from the seat.