Centre Removes Six Odisha Districts From Maoist-Prone List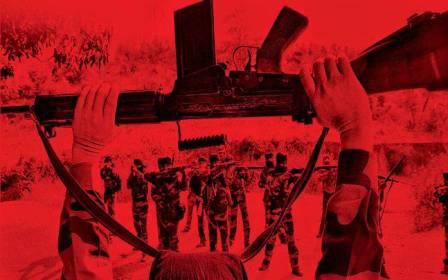 New Delhi/Bhubaneswar: The Centre has removed 44 districts, including six from Odisha from the list of 126 Maoist prone areas.
The Home Ministry, after reviewing the security-related expenditure (SRE) for the Maoist prone districts has struck off 44 districts from the list.
Talking to the media on Monday, Director General of Police (DGP) RP Sharma said the six districts of Odisha which have been removed from the list are Ganjam, Gajapati, Keonjhar, Mayurbhanj, Jajpur and Dhenkanal.
He, however, informed that the ministry has added Angul and Boudh districts of Odisha among eight districts in the country to the list of Maoist prone areas.
Sharma further said the number of Maoist prone districts in Odisha has come down to 15 from 19. In 2017, eight districts out of 19 districts had witnessed Maoist violence. In order to counter the ultras in these eight districts, anti-Maoist operations have been intensified, he added.
According to Union Home Secretary Rajiv Gauba, the area of the left-wing extremist (LWE) violence has significantly reduced in the last four years due to a multi-pronged strategy.
He said there is negligible presence of LWE in 44 districts while most of the Maoist violence is now confined to 30 worst-affected districts.
Stating that the significant features of the anti-Maoist policy were zero tolerance towards violence coupled with a flurry of developmental activities to ensure that the benefits reach the poor and the vulnerable in the affected areas.
The Home Ministry had categorised 106 districts in 10 states as LWE-affected districts which are covered under the security-related expenditure (SRE) scheme for the purpose of indemnification of security-related expenditure like transportation, communication, the hiring of vehicles, stipend to surrendered Maoists, construction of infrastructure for forces etc.