COVID Death Count Nears 6000-Mark In Odisha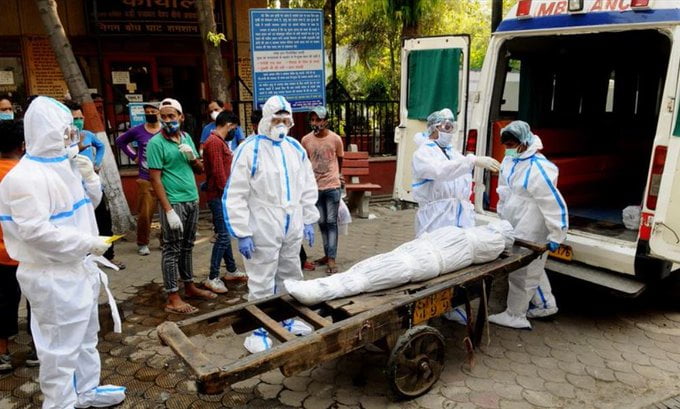 Bhubaneswar: The COVID-19 toll in Odisha almost touched the 6000-mark on Sunday with 64 new deaths reported in the state.
According to the Health and Family Welfare Department, the death toll rose to 5996 on Sunday.
However, the department clarified that this list includes details of past deaths that were confirmed as due to COVID-19 following an audit of fatalities.
Among the 64 deceased, 8 each are from Bhadrak, Cuttack and Khurda, 7 each from Puri and Sundargarh, 4 from Kendrapada, 3 each from Dhenkanal and Nayagarh, 2 each from Angul, Balasore, Bargarh, Jharsuguda and Mayurbhanj and one each from Ganjam, Jagatsinghpur, Jajpur, Kandhamal, Koraput and Nabarangpur districts.
In terms of the total number of deaths, Khurda district has the highest 1153 deaths followed by Sundargarh (527), Ganjam (443), Puri (362), Cuttack (347), Bargarh (289), Angul (257), Mayurbhanj (211), Kalahandi (198), Balasore (190), Sambalpur (176), Rayagada (159), Nayagarh (149), Jharsuguda (155), Kendrapada (137), Keonjhar (129), Dhenkanal (120), Boudh (105) and Balangir (102).