Bhubaneswar: To educate people on how to take precautions, a month-long campaign on 'Dengue Awareness' was launched Centre for Youth and Social development (CYSD) in collaboration with PLAN India and Bhubaneswar Municipal Corporation (BMC) in Bhubaneswar on Tuesday. As many as 120 social workers along with 10 supervisors kicked off the campaign by taking out a rally from CYSD office premises to the Salia Sahi near Mayfair Nagar. Ananta Narayan Jena, Mayor, Bhubaneswar flagged off the van for Dengue Awareness Campaign. Jena has encouraged the social workers and supervisors for the noble initiative.
As a part of this campaign, 150 volunteers and 20 experts would demonstrate on prevention and awareness of dengue covering more than 70 habitations in 10 urban slums of the city. Plan India is planning to cover 1 lakh households on a door to door campaign and create awareness among the slum and other high risk zones.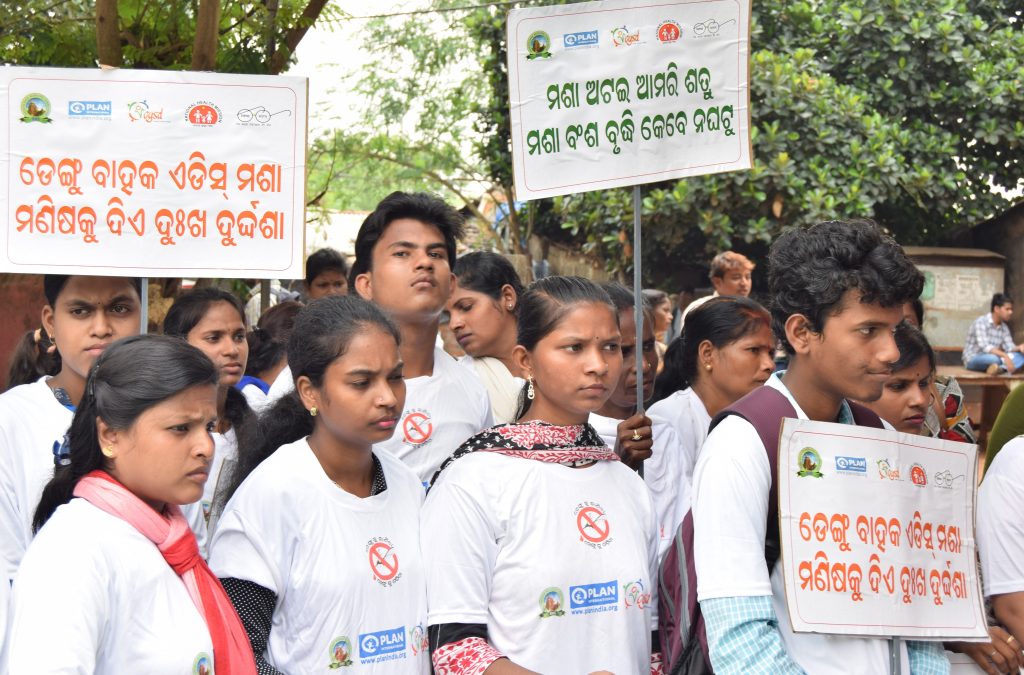 Among others, former deputy mayor and corporator, Bharati Singh,  CYSD Chairman, Prafulla Kumar Sahoo, Plan India member Tussarkanti Das, ADMO  Sandipana Pati, president Subharna Ghosh and Deputy Commissioner Lalatendu Sahoo were present.
CYSD is a non-government and non- profit organization established to improve the quality of lives of tribal, rural and urban poor in Odisha.