Dhauli-Kalinga Mahotsav: Here's The Line-Up Of Events For The Annual Dance fest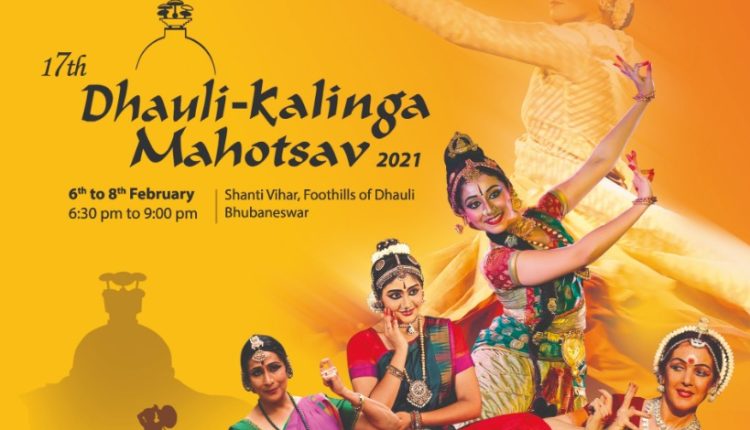 Bhubaneswar: The annual Dhauli-Kalinga Mahotsav will be held from February at Shanti Vihar, the foothills of Dhauli in Bhubaneswar.
The 17th edition of the three-day event will be telecast live in DD Bharati and streamed in the Facebook, Youtube & Twitter pages of Odisha Tourism & Orissa Dance Academy.
Odissi Guru Aruna Mohanty of Orissa Dance Academy, Bhubaneswar will be opening the event with her performance on February 6. It will be followed by Kathak by Ashimabandhu Bhattacharjee of Upasna Centre for Dance from Kolkata and Mayurbhanj Chhau by Sadashiv Pradhan of Aangika, Bhubaneswar.
The performances listed for the second evening are as follows: Bharatnatyam by Anitha Guha of Bharatanjali, Chennai; Odissi by Ileana Citaristi of Art Vision, Bhubaneswar and Purulia Chhau by Susanto Mahato of Kalipada Chhau Nritya Samity, Purulia.
The third evening also has a line up of popular artists. Vyjayanthi Kashi of Shambhavi School of Dance, Bengaluru will open in the evening. It will be followed by Odissi by Swapnarani Sinha of Nrutyanilaya, Angul, and Seraikella Chhau by Shashadhar Acharya of Acharya Chhau Nrutya Bichitra, New Delhi.
Around 3,000 artists from different disciplines will participate in the 3-day Mahotsav, which will be organized by Odisha Tourism and Orissa Dance Academy (ODA) in association with Art Vision.
Also Read: Odisha-capital-to-host-dhauli-kalinga-mahotsav-from-feb-6/