End Of A Chapter: Legendary Tennis Guru Akhtar Ali Passes Away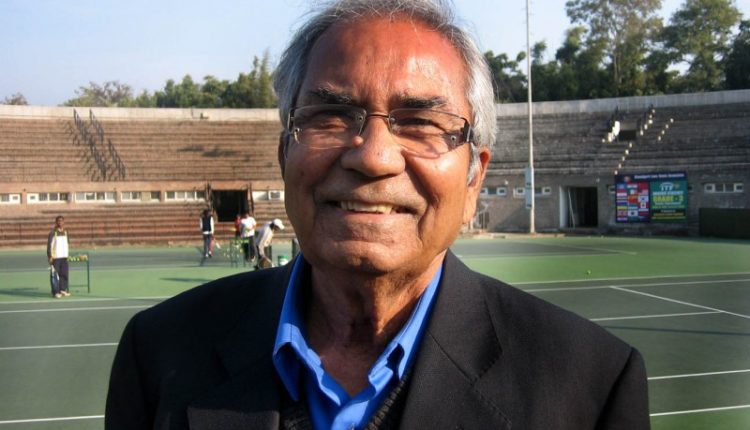 Kolkata: Legendary tennis guru Akhtar Ali is no more. The 83-year-old, who had been ailing for over a year and had been diagnosed with prostate cancer recently, passed away in his hometown on Sunday.
Akhtar was a talented player and featured in the Davis Cup competition for India. But it was as coach that he made the biggest impact and shaped many Indian careers as tennis professionals.
As coach of the Indian team, he passed on valuable lessons to four-five generations of players. Having played with distinction at the national level, Akhtar represented India in eight Davis Cup ties alongside the likes of Ramanathan Krishnan, Jaidip Mukerjea, Premjit Lall and Naresh Kumar.
He also captained the Indian Davis Cup team before taking up coaching.
From Vijay and Anand Amritraj, Ramesh Krishnan, to Leander Paes, son Zeeshan Ali, Mahesh Bhupathi, Somdev Devvarman, Rohan Bopanna and India's top female tennis star Sania Mirza, Akhtar has guided all of them.
An ever-smiling character with numerous anecdotes and funny stories, Akhtar emphasised on playing aggressive serve-and-volley tennis. His style had a profound influence on Leander and son Zeeshan.
"Akhtar Ali was terrific as a coach both when I was a junior as well as coach of our India Davis Cup team. Always pushed hard n kept the team relaxed. He did great service to Indian Tennis. RIP dear Aktar. Sincere condolences to Zeeshan n his lovely family," Vijay Amritraj tweeted.
Somdev recalled Akhtar as a passionate taskmaster.
"One of the first times I threw up during practice was with Akhtar sir at the South club in the summer of 1999. He always gave it his best and taught us to do the same. RIP Akhtar Ali, legend of Indian tennis," he tweeted.