Festival Of Lights Leaves Behind 2 Dead In Odisha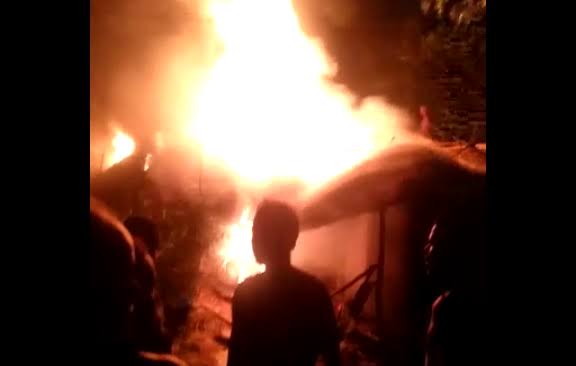 Bhubaneswar: A day after Diwali, cases of deaths and injuries were reported from several places in Odisha on Monday.
In Balasore district, a 5-year-old child was swept away in Kansabansa river at Agira village near Soro. Police said the child was being carried by his father, Airi Munda, who was drunk at that time. The two fell into the river while crossing a bridge on their way home to celebrate Diwali. The locals rescued Airi, but his son could not be found.
Following the incident, irate villagers set fire to the liquor shop where Airi had consumed alcohol.
In Bhadrak district, one Prakash Chandra Ojha was electrocuted when he was decorating his home with lights at Basudevpur. He died on way to the district headquarters hospital.
Also on Bhadrak, a four-year-old boy lost three fingers while bursting crackers at Bagamara village in Sadar Police limits. He was first taken to the district headquarters hospital and later shifted to SCB Medical College and Hospital in Cuttack in critical condition.
In Ganjam district, a betel shop owner, Satyanarayan Sahu, was admitted to hospital with critical burn injuries. Police said Sahu was injured after his shop caught fire at Sana Sorada bazaar on Sunday evening.
In Sundargarh district, one Alekh Patra sustained severe burn injuries while bursting crackers at Sarsara near Tikayatpalli. He was admitted to a hospital in Bonai and later shifted to Rourkela Government Hospital.