FIH Series Finals: Two Odisha Players In National Hockey Team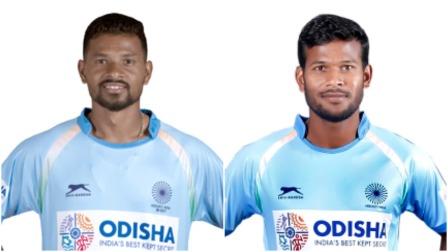 Bhubaneswar: Two prominent international hockey players from Odisha, Birendra Lakra and Amit Rohidas, have found place in the national men's team for the International Hockey Federation (FIH) Series Finals at Kalinga Stadium here, beginning June 6.
The Hockey India announced the 18-member squad for the Olympic qualifier event on Tuesday.
A trusted defender, Birendra has been named as the vice-captain of the team. Besides, Hockey India has pinned hope on Amit, who is also a defender.
A total of eight countries are participating in the event in two pools.
India, Poland, Russia and Uzbekistan are in Pool-A, Japan, Mexico, South Africa and USA are in Pool-B.
India will open their campaign against Russia on June 6 and meet Poland on June 7 and Uzbekistan on June 10 in their remaining pool matches. The final of the tournament will be played on June 15.