First Dawn Of 2019 On Sea Beach As CM Wishes For Happiness & Prosperity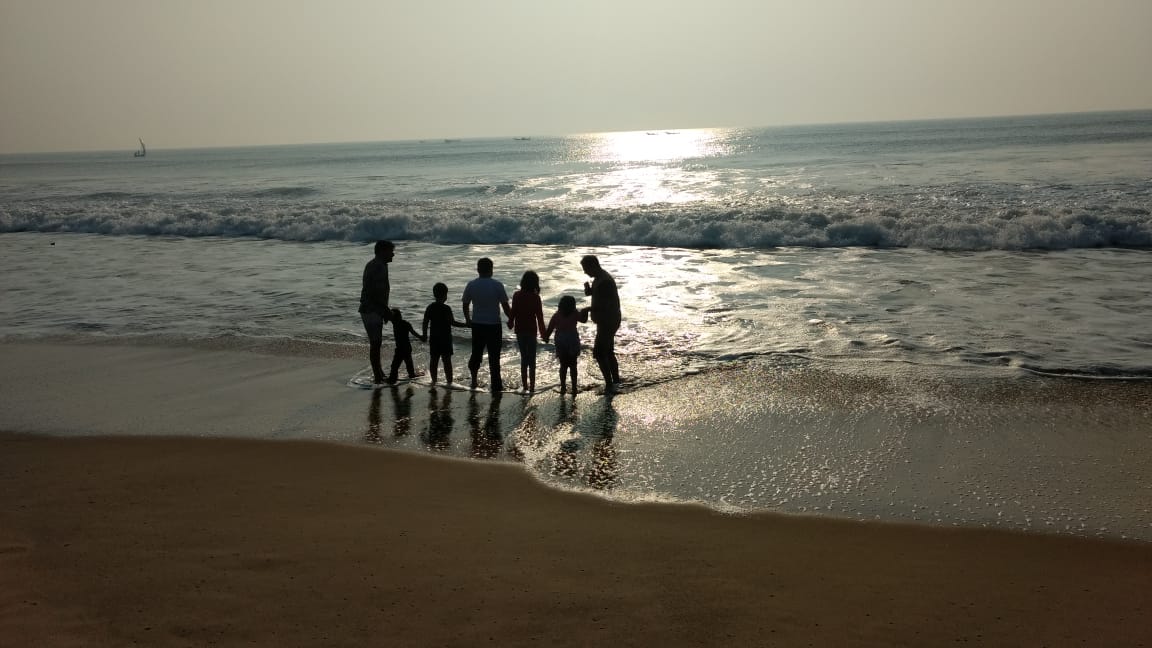 Puri: Devotees and tourists flocked to Puri and Konark to witness the first sunrise of the year and seek the blessings of the sibling deities at Jagannath Temple, on Tuesday.
In view of congregation of devotees, the temple was opened at 12.17 AM, following which the darshan began.
Chanting 'Jai Jagannath' reverberated through the Grand Road as devotees make a beeline for the temple which was opened at 12.17 am. To ensure law and order during New Year celebrations, 30 platoons of police force along with 500 officers of different ranks have been deployed in Puri and nearby tourist spots.
Stating that people enjoyed cultural programmes on the beach the previous night, Central Range IG Soumendra Priyadarshi appealed to tourists and devotees to abide by the rules and regulations to ensure incident-free and smooth darshan of the deities.
Chief Minister Naveen Patnaik greeted people on Twitter and wished 'happiness and prosperity' for everyone on the occasion.
ନୂତନ ବର୍ଷରେ ସମସ୍ତଙ୍କୁ ହାର୍ଦ୍ଦିକ ଶୁଭେଚ୍ଛା ଓ ଅଭିନନ୍ଦନ। ମହାପ୍ରଭୁ ଶ୍ରୀ ଜଗନ୍ନାଥଙ୍କ କରୁଣାରୁ ଏବର୍ଷ ରାଜ୍ୟବାସୀଙ୍କ ପାଇଁ ସୁଖ, ସମୃଦ୍ଧି ଓ ପ୍ରଗତିର ବର୍ଷ ହେଉ। pic.twitter.com/0mbFRDU4h2

— Naveen Patnaik (@Naveen_Odisha) December 31, 2018
Citing ill-health, the chief minister on Monday requested all his well-wishers not to throng at his residence Naveen Niwas in Odisha capital to greet him on the occasion of New Year.
"Doctors advised CM Naveen Patnaik to take rest following knee pain soon after he completed his morning walk today," the CMO release said.
He will, however, visit Jagannath Temple in Puri for darshan in the morning and attend office in the evening, it added.