Four Returnees From 'At Risk' Countries Test COVID Positive In Odisha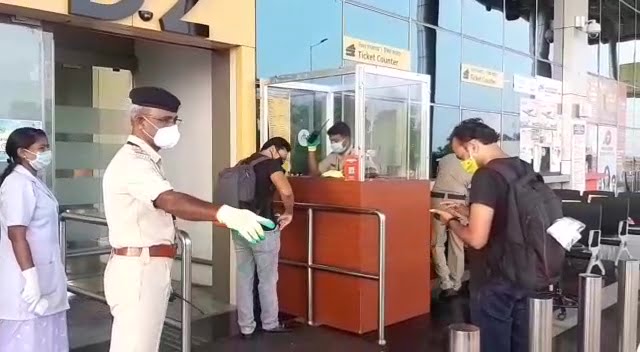 Bhubaneswar: Four returnees, who arrived in Odisha recently from 'at risk' countries, have tested positive for COVID-19 and their samples have been sent for genome sequencing, Public Health Director Niranjan Mishra informed on Wednesday.
He further said that Odisha had received 982 foreign returnees till the evening of December 7.
Allaying fear about 'untraceable' returnees, the senior health official said that efforts are on to reach out to them. "A few of them did not pick our calls. Health workers have been instructed to conduct door-to-door visit to trace the returnees," he said.
The Health Department had earlier said that 40 per cent of the 800 foreign returnees who have travelled back from at-risk countries such as the UK, South Africa, Brazil, Botswana, China, Zimbabwe, Mauritius, New Zealand, Hong Kong, Singapore and Israel since November 26 are yet to be traced, raising concern over the possible spread of Omicron in the state.
The Indian Medical Association (IMA) has also warned of a massive third wave striking the country unless adequate measures were carried out.
IIT-Kanpur professor Manindra Agarwal said the third wave of coronavirus infections will likely peak in India between January and February 2022 with cases reaching up to 1.5 lakh a day. But the fresh outbreak is expected to be milder, he stated.
As of now, five Indian states have detected cases: Maharashtra (10), Karnataka (two), Rajasthan (nine), Gujarat (one), and Delhi (one).
Mishra, however, said that the government has learnt a lot from the first and second waves and is ready to tackle any eventuality.