Ganja Seized From Transgenders At Bhubaneswar Railway Station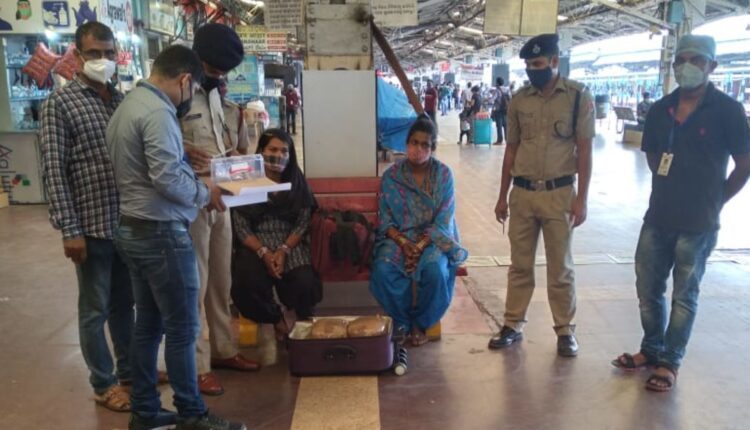 Bhubaneswar: The Railway Protection Force (RPF) on Tuesday arrested a transgender and her associate from the city railway station and seized 16 kg of ganja worth Rs 1.5 lakh from their possession.
The transgender, identified as Lika, had procured the contraband from Beguniapada in Ganjam district and was planning to go to Surat in Gandhidham Express.
Acting on a tip-off, the RPF personnel searched the train and later found the two sitting on the platform. The ganja was seized from their bag.
Lika said that they got a commission of Rs 12,000 for each consignment. She took to this illegal trade to eke out a living after lockdown restrictions put a stop to wedding procession, where she earned Rs 1500 by dancing.
Also Read: Focus Malkangiri: Raids, Arrests Fail To Stop Villagers From Growing Ganja