How Bhubaneswar Can Live Up To Cycles4Change Award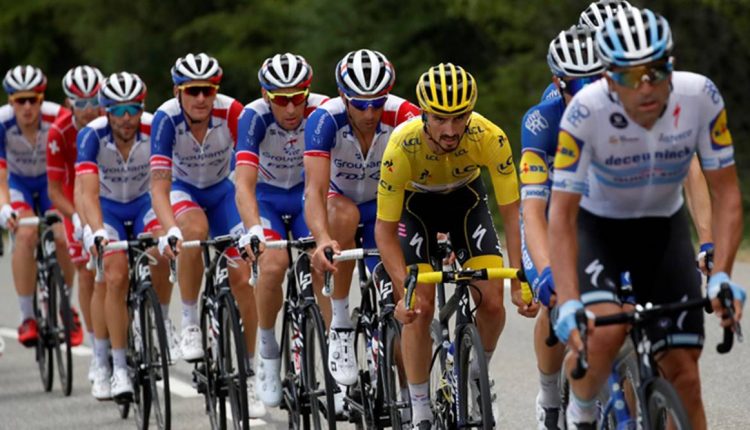 The Government of India awarded 11 cities with the prestigious title of India's Top 11 Cycling Pioneers. The award marks the start of the next stage of the first season of India Cycles4Change Challenge, where 107 cities across the country come together to test, learn, and scale up different cycling-friendly initiatives, kickstarting India's cycling revolution. Then from the top 25 cities, 11 selected ones will receive an award of Rs 1 crore each to scale up their cycling initiatives. The list includes Bhubaneswar.
How can cycling expand the reach of public transport?
To get more people to cycle, cities must integrate cycling with existing modes of transport. Bhubaneswar realised this early on, and created a city-wide cycling network plan along with high-density development and existing transit corridors, with a special focus on making cycling the go-to mode from and to stations. Fixing parking was also a key aspect of the city's plan—a parking policy and a city-wide parking management plan are in the works.
"Cyclists who navigate Bhubneswar City know it is a monster. Bhubaneswar the largest city of Odisha, is famous for its temples, parks & gardens, and concrete blocks slow-moving bicycle while cars that clog its main arteries during extended rush hours." But early on weekend mornings, the city is also a haven for cyclists.
The surrounding forest, hills, rivers, canals, stone quarries offer world-class cycling experiences isolated from main cities. However, in recent years, Bhubaneswar has also become more bicycle-friendly. Bhubaneswar City has been hit hard during the global COVID-19 pandemic and one measure the local administration has taken informally is allowing people movement by bicycle in Lockdown. The city has dedicated cycle paths in some parts. Spaces for car parking became available for cycling in the absence of vehicles.
Like any aspiring cycling city, in Bhubaneswar, the learning curve is just as steep as many of the city's most intimidating roads. Cycling in Bhubaneswar requires learning a tremendous amount about the city's geography and transit culture. Google maps and other cycling-specific navigation apps can provide suggestions on bicycle-friendly routes, but often suggest trajectories that pass over dangerously unwelcoming roads with little space to ride safely, or cross through high-crime residential neighborhoods where riding alone is not recommended. Finding the safest routes to ride to particular destinations is not easy or intuitive.
Cycling freaks have little to look forward to. Very soon, the cycle might become a popular mode of mobility in Bhubaneswar, thanks to the recent achievement in the challenge winner. Through this initiative, Bhubaneswar will soon promote cycling as a mode of mobility, as part of the Smart City vision. The new initiative will encourage people to adapt to an environmentally-friendly way of mobility.
Bhubaneswar authorities will soon introduce rules and regulations for cycling in the city. This will enable cyclists to ride without fear. In addition, the city will also have dedicated areas for bicycles, increased awareness of bicycle use, standards and policies, and also encourage bicycle renting.
Cycling is globally considered the cleanest way to get around in a city and can have enormous benefits for health, greenhouse gas emissions, air quality, and road safety. Cities as diverse as Bogota, Copenhagen, Montreal, and Barcelona are leading the way in encouraging cycling – and experience from cities like Bhubaneswar shows that this transition can be rapid.
To make cycling an attractive option, Bhubaneswar must focus on safety, convenience, culture, and comfort for cyclists and people on foot. This is relatively straightforward in engineering terms but can be politically challenging due to opposition from groups that expect to be negatively impacted.
Therefore, Bhubaneswar needs cycling infrastructure; the policies, programmes and public messaging that encourage people to use a bicycle of their own or on rent; and implement lessons from leading cities on how to make it work for everyone.
Such non-infrastructured programmes that have given a boost to cycling, especially when implemented parallelly with physical street improvements, are:
Cycle-hire schemes. Bicycle share schemes that allow anyone to hire a bicycle for short trips, either from a docking station or using a dockless bicycle, have multiplied dramatically over the past decade. They require infrastructure investments alongside a managed cycle-hire scheme. Docked bicycle-shared schemes can be delivered by the city or in partnership with a private-sector sponsor. Dockless bicycle-share schemes are usually implemented by a private company alone and should be accompanied by regulations to define service areas and rules on where bicycles can be parked.
'Car-free street' or 'open street days. Close down select main streets on weekends, Sundays and public holidays for use by pedestrians and cyclists. This practice was first used in Bogotá in the 1970s with its Ciclovía days and has since spread around the world. It has been enormously popular wherever it is introduced.
Cycling and road safety lessons. People with little experience of cycling can feel nervous about switching to ride a bicycle, especially when Bhubaneswar has not had a reputation for cycle safety in the past. Partnering with local experts to provide free road safety and bicycle maintenance lessons, often through workplaces and schools, can be a great way to help people gain the confidence to give cycling a try.
Bicycle- and walk-to-work days. Organise and publicise an annual or monthly 'bicycle-to-work day,' with accompanying learning events, photo opportunities and bicycle maintenance services to get people out on their bicycles. Encourage workplaces to designate 'bicycle champions' to motivate colleagues to participate.
Cycle-to-work programmes. These are schemes to ease the upfront cost of purchasing a bicycle and related equipment and to reduce the overall cost. The employer pays the upfront cost. This is then paid back through the employee's monthly salary. Often, the government offers tax benefits. Cycle-to-work programmes are usually arranged by national or state governments, so Bhubaneswar should lobby for their introduction as it's no more practiced. Even though a bicycle loan scheme is available for lower-order employees, hardly anyone uses it. Therefore Bhubaneswar should work to increase awareness among local employers and workers.
Cycling infrastructure leads from and to, is just as important as the types of infrastructure built. Bhubaneswar needs to ensure that cycling networks connect with other transport networks, and with key areas of the city. As cycling is commonly used to get to and from longer-distance transit hubs, such as train stations (sometimes known as 'last mile' transport stages), Bhubaneswar must focus on these areas and their connections to other high activity areas.
In the long run, the aim should be to turn all streets into bicycle and pedestrian streets, rather than a sparse selection of 'cycling network' streets, so that the street map is the bicycle network map. Amsterdam's success in implementing this approach is a key reason why it is such a fantastic city for cycling.
Interestingly both Bhubaneswar and Amsterdam have something in common – bicycle-loving people, canals, and flat surfaces. Bhubaneswar has an opportunity to go the Amsterdam way by making it bicycle-friendly.