It's Time For Action, Not Celebration, Says Odisha's Pipili Legislator-Elect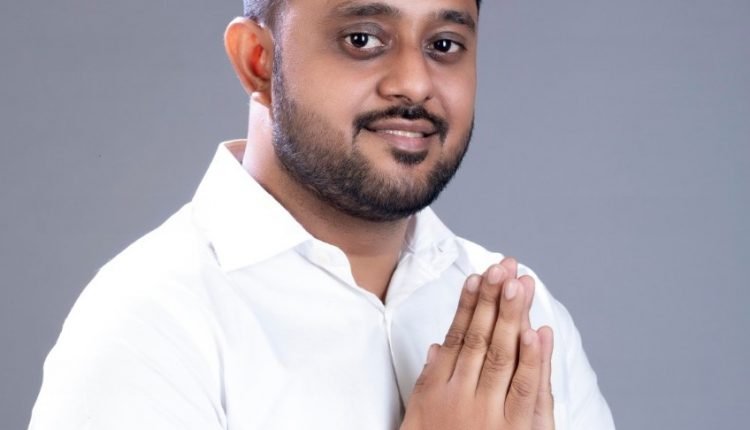 Pipili: "It's time for action, not for celebration," asserted Rudra Prasad Maharathy after he was pronounced winner in Pipili byelections counting for which culminated on Sunday afternoon.
Profusely thanking the voters of Pipili-Delang on social media platform for their unstinted support to the Biju Janata Dal nominee, Maharathy said he is grateful to the voters who had reposed faith in his leadership and voted him to victory.
"Earlier, I had said that it was your election. I will honour your faith and love for me and work for the constituency," said Rudra Prasad and dedicated his victory to Chief Minister Naveen Patnaik and his Late father Pradeep Maharathy. In view of the pandemic times, he has refrained from participating in victory celebrations after the elections, he added.
Maharathy trounced over his nearest Bharatiya Janata Party rival Ashrit Patnaik by over 20,916 votes in Pipili and garnered 96,972 votes altogether. While Patnaik secured 76, 056 votes, Congress candidate Biswokesan Harichandan Mohapatra secured 4,261 votes.
"Although the mandate has gone in favour of the ruling party, the election results are a clear indicator that voters in Pipili are not happy with the ruling dispensation. The electorates have given the Bharatiya Janata Party more votes than they did in 2019 general elections suggesting a greater responsibility was thrust upon the party towards voters in Pipili-Delang constituency," said Samir Mohanty, president of the State BJP unit.
Promising to work for the interests of the constituency, the saffron party has also thanked the voters for the mandate and accepted the verdict with due humility, said a BJP release soon after the results were proclaimed.