Lockdown Routines: Odia Singer Susmita Das Enjoying Her 'Me Time' Thoroughly
In Our Special Series, Das Tells OB She's Catching Up On Hollywood Classics, Oscar-Winning Films & Cooking Varieties Of Food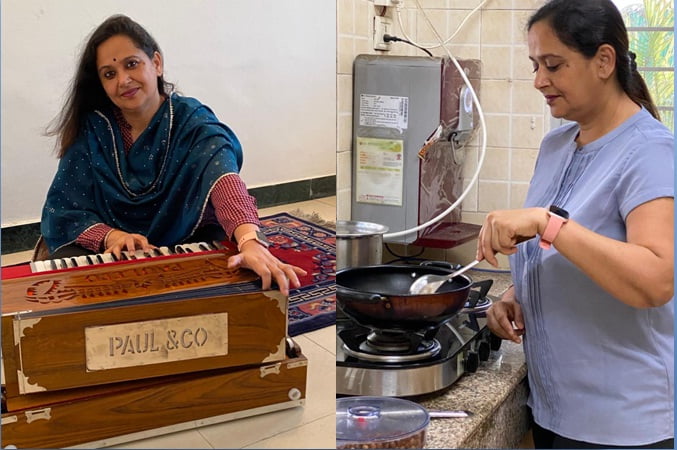 Bhubaneswar: Forty-one days into the nationwide lockdown, most Indians have got used to staying at home as they realise the threat posed by the Covid-19 pandemic.
For noted Odia singer Susmita Das, it's as good a 'me time' as she could have hoped for.
"Now I have got time for myself. I am listening to many songs on YouTube daily and learning many forms of music also," says the singer who is in New Delhi with her husband.
Susmita, who is very popular in Odisha for her unique style of singing, has received widespread appreciation for her songs 'Rasagola' and 'Hati Saja Kara Mae Ghoda Saja Kara', etc.
And now, to create awareness among people during the lockdown period, she has sung a unique song — in the rhythm of her old song 'Aau Nakara Nakara'.
"As the maid is not coming, I am doing all household chores as well as preparing varieties of food," informs Susmita, who makes time to read in the morning and evening.
To keep fit, she has been yoga and pranayam in the evening. "I am also watching art and Hollywood movies. I wanted to see those movies earlier, but wasn't getting time. I am also watching Oscar-winning movies in Netflix and Amazon Prime," she says.
Since her two daughters are staying abroad, she is in constant touch with them through video calls.
She also loves chatting with friends and playing online ludo.
Susmita believes the fact that Indians have been brought up in joint families is helping them cope with restrictions during lockdown better than people in western countries.
"They are suffering a lot, they are very stressed," observes Susmita.