Man Carrying Rs 24.5 Lakh In 4 Bags Caught From Rajdhani Express In Cuttack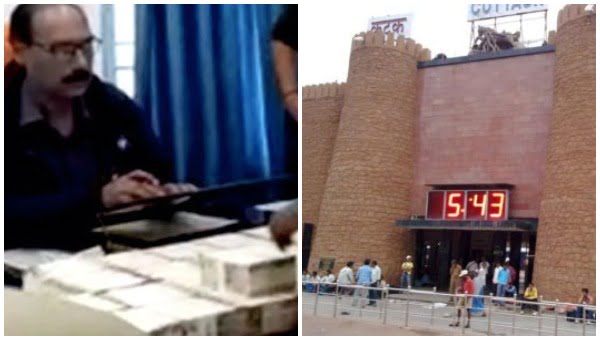 Cuttack:  A joint team of General Railway Police (GRP) and Railway Protection Force (RPF) here on Wednesday detained a man, who was allegedly carrying Rs 24.5 lakh in Rs 10 and Rs 20 denominations in four bags.
The detainee has been identified as Arun Kumar Swain, a native of Serapur village in Jajpur district.
The team searched the four bags, following a tip-off, after New Delhi-bound Rajdhani Express arrived at Cuttack railway station and found Rs 1.4 lakh in Rs 10 denomination and the remaining in Rs 20 denomination.
Swain had boarded the train at Bhubaneswar. He claimed that the cash was handed over to him by a person, who wanted him to deliver it to someone in Delhi. "We have begun a probe and the CCTV at Bhubaneswar railway station will be examined," said a senior RPF official.
The Income Tax department has also been intimated about the seizure.