New Rs 100 Notes: Rs 1 Billion Needed To Recalibrate 240,000 ATMs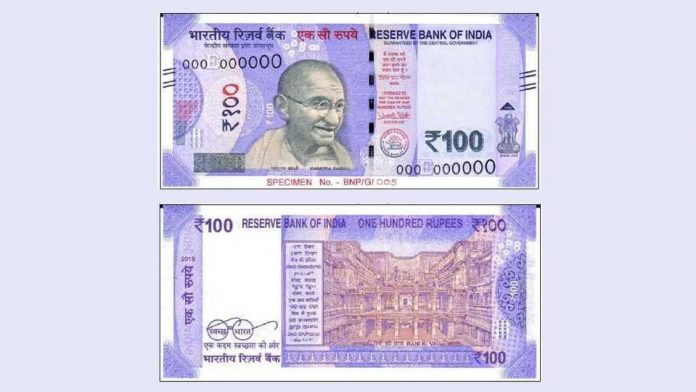 Mumbai/New Delhi: New Rs 100 notes will require a recalibration of 240,000 automated teller machines (ATMs) across the country. This process will cost the industry about Rs 1 billion and take more than a year.
The Reserve Bank of India (RBI) recently announced the release of lavender-coloured Rs 100 notes bearing the signature of Governor Urjit Patel soon.
As per a RBI notification, the dimensions of the new Rs 100 note will be 66 mm x 142 mm, which is smaller than the existing one.
A representative of the Confederation of ATM Industry (CATMI) said ATM players were not consulted about the move and they received the news via media platforms.
Notably, this is the fifth new banknote size to be issued by the central bank since demonetisation in November 2016.
The difference in dimensions of the old and new Rs 100 notes could pose a serious problem.
"There are four cassettes in every ATM. The different dimensions of the Rs 100 note will mean that two cassettes will be used for a single denomination, leaving only two cassettes for the higher denomination notes. This will reduce the cash carrying capacity of ATMs," said Sanjeev Patel, managing director, Tata Communications Payment Solutions.
It would not only increase the cost of carrying cash for ATM operators but could also cause a cash crunch, he added.
Having learnt its lessons from previous experiences of cash shortage, the RBI, after consultation with the government, will go slow in rolling out the new, smaller Rs 100 notes.
"There is a likelihood of an imbalance between the supply of the new notes and the withdrawal of the old notes, especially in the hinterland. If the supply of the new currency is unable to fill the gap created by the withdrawal of the old currency, the dispensation of Rs 100 notes through ATMs will get affected till such time as the imbalance exists," said Radha Rama Dorai, managing director, ATM & Allied Services, FIS, a payments service provider to a national daily.