Odia Art, Literature, Crafts And Films Flourished In 2018
Bhubaneswar: Steeped in a rich culture and endowed with a inspirational historical past, winning accolades in the field of fine arts, performing arts, literature and social service is nothing new for Odisha. Apart from giving the country statesmen and leaders of the highest calibre, it has also produced artists, dancers, writers, poets, filmmakers, sportsmen and craftspersons who have won national and international fame.
The year 2018 was no different. Many luminaries brought pride and fame to Odisha by excelling in their respective vocations. Here are some of them:
1. Writer Birendra Mohanty received the Sahitya Akademi Bal Sahitya Puraskar for his anthology of poems titled 'Rumku Jhuma'.
2. Poet Jayadratha Suna was conferred with the Sahitya Akademi Yuva Puraskar for his poetry book "Soso", which was published in 2017. Jayadratha is a native of Kalahandi.
3. Noted writer Dr Dasarathi Das was selected for the prestigious Kendra Sahitya Akademi Award-2018 for his book 'Prasanga Puruna Bhabana Nua'.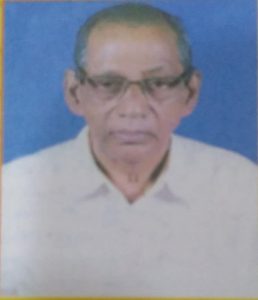 4. Gaganendra Nath Das will be conferred Sahitya Akademi Bhasa Samman 2018. Das is a well-known English and Odia language author.
5. Haladhar Nag and Prafulla Tripathy have been selected to receive the Koshali Sambalpuri Bhasa Samman.
6. Sisir Purushottam Mishra received Padma Shri for film making. Mishra has been named in the list of 2018 Padma Shri awardees in Arts/Cinema category from Maharashtra. He is known as the Dronacharya of Odia Cinema. He is currently residing in Mumbai.
7. Bhabani Charan Pattnaik received the Padma Shri for social service. During the freedom struggle, he led farmers in the Quit India movement. He was nominated to Rajya Sabha thrice.
8. Writer Prof Chandrasekhar Rath received the highest civilian award posthumously for his contribution in the field of literature and education. Prof Rath had written several novels, short stories, essays and poems in a career spanning five decades.
9. Gobardhan Panika, a tribal weaver from Koraput has been awarded Padma Shri for his distinguished contribution to art and weaving. He has tried to protect a near extinct weaving technique still practiced in Odisha in its traditional form by local tribesmen. Panika has been trying hard to upkeep the Kotpad Textiles tradition, which is now popular among both the old and younger generations.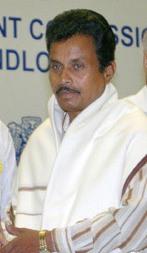 10. Pravakar Moharana, a master sculptor is known for his innovation and craftsmanship in stone carving. He received the Padma Shri for 2018.
11. Eminent writer Ramakanta Rath received the Atibadi Jagannath Das Award, the highest literary award of the state, for the year 2018. He received the award for his lifetime contribution to the field of literature. Some of his popular books include 'Kete Dinara', 'Sachitra Andhara', 'Aneka Kothari', 'Saptama Rutu', 'Sandigdha Mrugaya', 'Pheri Chahinle' and 'Sri Radha'.
12. Eminent litterateur, Satrughna Pandab received the 39th edition of the prestigious Sarala Puraskar for his poetry work, 'Misra Dhrupada'.