Odia Movie 'Daalcheeni' Screened at Shimla Int'l Film Fest; Check Details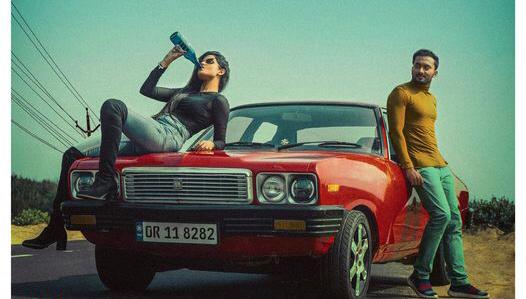 Bhubaneswar: Ollywood movie 'Daalcheeni' was screened at the Shimla International Film Festival on Saturday.
The film's producer, Atish Kumar Rout, and storywriter Jitendriya Pradhan were present on the occasion and were felicitated. Pradhan has also written the dialogues of the film.
Produced under the banner, Ritupriya Productions, Sisir Kumar Sahu and Peenakee Singh have directed the movie. Supriya Rout is the co-producer.
"This is a travel love story. The movie is youth-centric, though people of all age groups will enjoy it. The audience will enjoy the 48-hour journey of the protagonists and how love develops between them during this period. We have explored some tourist places of Bhubaneswar and Puri, including Marine Drive, Konark and Dhauli, in the movie," said Sisir Sahu.
This is Sahu's second movie. His first, 'Charitra', drew a lot of appreciation from the audience.
Partha Sarathi Ray and Suryamayee Mohapatra play lead roles in 'Daalcheeni'. "I have got good response in 'Daalcheeni'. After the screening, I got a call from Films Division India head Amrit Pal Singh. He praised my work in the movie. The story and songs are also very good," said actor Partha.
Popular music composer Jerry Silvester Vincent has composed the film's music. The movie has three songs, sung by Labita Lobo, Aishwarya Kumar, Gaurav Anand and Kuldeep Pattanaik.
"We are planning to release the movie in December or January end in Odisha," Sahu said.
The three-day-long International Film Festival at Shimla started on Friday. As many as 58 films will be showcased in the film festival.