Odias Living In Kolkata Rally Behind COVID Patients, Lend A Helping Hand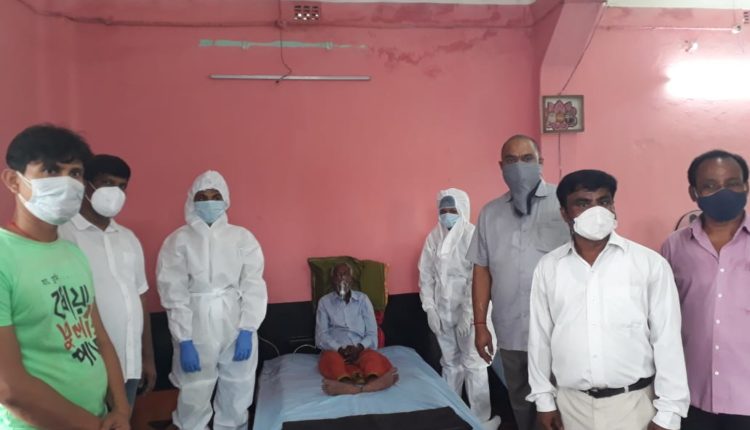 Kolkata: Odias living in Kolkata have been going all out to lend a helping hand during the ongoing pandemic under their umbrella organisation, Odias at Kolkata (OAK). The community is reaching out to COVID-stricken people – helping them to get admission to the hospital, procuring medicines, and arranging oxygen.
On May 31, OAK members, along with Kolkata's Odia Bondhu opened a seven-bed COVID isolation centre and distributed 10000 masks, 1000 sanitisers, several oxygen cylinders, oximeters and one concentrator along with several food packets for the affected people at Titagarh industrial belt, OAK member Saroj Kumar Sahoo told OdishaBytes.
"We have pooled money and tried to stand beside the needy people in the time of crisis. In this trying hour standing by the people is more important. Apart from opening an isolation centre we have also served food packets to the needy," said Sahoo.
Talking to OdishaBytes, Pradeep Mohapatra, said that Odias living in Kolkata including
doctors are working tirelessly round-the-clock to serve mankind.
"Some people have also sponsored medicines and oxygen concentrators," said Mohapatra.
"In the case of people in dire need, OAK members also reach out individually and arrange food for the patients. The help is not limited to Odia people only," added Mohapatra.
A business by profession, Mohapatra said serving people in times of crisis is their utmost priority so that no one loses their dear ones for lack of proper treatment or facilities.
OAK started in 2014 and has over 700 members from all walks of life including doctors, businessmen, CAs, bank professionals etc.