Odisha 16th Among Corona-Hit States In India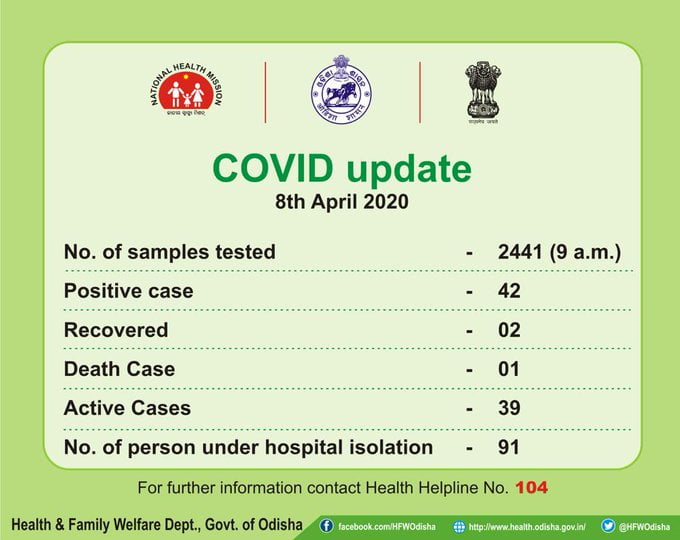 Bhubaneswar: Odisha is in the 16th position among the coronavirus-hit states in India with 42 confirmed cases and one death.
Maharashtra is the worst hit with 1018 cases followed by Tamil Nadu (690), Delhi (576), Telangana (427), Uttar Pradesh (343), Kerala (336), Rajasthan (328), Andhra Pradesh (305), Madhya Pradesh (229), Karnataka (175), Gujarat (165), Haryana (147), J&K (116), West Bengal (99) and Punjab (91). The north-eastern states are the least hit by the pandemic.
Chief Spokesperson of the Odisha government on COVID-19 Subroto Bagchi said that 2441 samples were tested till 12 pm on Wednesday and the results were negative.
"Number of positive cases stands 42 with one death. Two persons have already been cured and discharged from hospital," he said.
Out of 42 positive cases, 34 from Bhubaneswar, three from Bhadrak and one each from Cuttack, Puri, Kalahandi, Jajpur and Kendrapara, he said, adding that  91 persons are under hospital isolation.