Odisha Is Not Bengal: Reasons Why BJD Cannot Be Sitting Pretty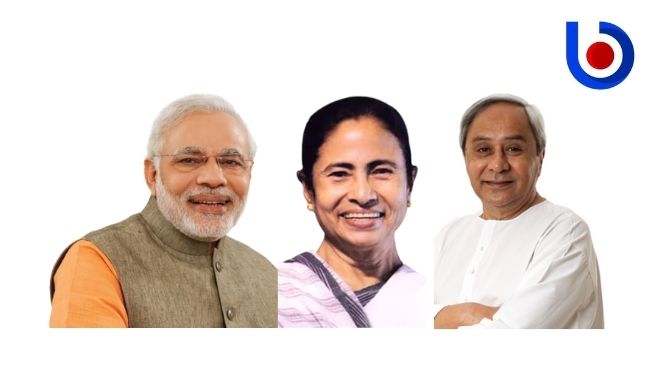 Bhubaneswar: The just-concluded elections in West Bengal might have come as a breather for the Biju Janata Dal (BJD) what with the results underlining the continuing dominance of certain regional satraps in assembly polls despite the no-holds-barred onslaught from the Bharatiya Janata Party (BJP). But should the Naveen Patnaik-led outfit take the saffron brigade lightly? Here are some plausible reasons why it can afford do so only at its own peril:
1) Age: Without an iota of doubt BJD's trump card was and continues to be none other than its president, Naveen Patnaik. He is not growing any younger. Unlike Mamata Banerjee, who at 66 demonstrated her street fighter skills with aplomb in ensuring a hat-trick of electoral triumphs, the Odisha CM is 74 years old and does not seem to betray the same stamina that he had in the past. In 2019, Naveen travelled around 6000 km by road and addressed 150 meetings. Come 2024, Naveen would be 77 and perhaps hitting the road for such a hectic poll campaign could prove quite Herculean. Before that, of course, he has to face the BJP in the urban (already due) and the rural (due early next year) polls.
2) Sixth term? Helming the state since March 5, 2000, Naveen is one of the longest serving chief ministers of the country ever and been in office for exactly 21 years and 60 days, behind Pawan Kumar Chamling (Sikkim; 24 years & 163 days), Jyoti Basu (West Bengal; 23 years & 137 days) and Gegong Apang (Arunachal Pradesh; 22 years & 253 days). Someone enjoying such a long stint in power could obviously face the daunting challenge posed by anti-incumbency and voter fatigue. Possibly, Mamata winning a third term in office should not mean the same as Naveen doing it for the sixth consecutive time!
3) Succession Plan: The 'who next' question, quite understandable in the context of a regional party, has been in the air for quite some time now. Unlike Mamata or certain other regional bosses who have groomed inheritors, Naveen has steadfastly refused to anoint a successor/ heir apparent and gone on record that "the people would choose the next leader". In the process, he has kept all options open, fuelling more speculation than bringing in clarity. Whether this strategy would work to the BJD's advantage or mar its prospects is anyone's guess.
4) Performance: This is one indicator that people never lose sight of when they vote. Gradually but surely they would put the ruling party's performance under the microscope, more and more so as it has had a very long and unbridled run. While COVID management has taken a severe toll on other aspects of governance, Naveen & Co have to race against time to cover the many chinks in their armour. Over two decades in power, the BJD will be compelled to do a lot of answering when its performance comes for debate in the run-up to elections.
5) BJP is not Cong: The way BJP fights elections is quite well-known: it goes for a high-decibel campaign and leaves no stone unturned. Bengal was no exception. Odisha won't be any different once Narendra Modi-Amit Shah duo firmly sets their eyes on the coastal state. With assembly elections over in Bihar, Jharkhand, West Bengal and Assam, the BJP's next target, as part of its 'Mission Purvoday', would undoubtedly be Odisha. For the better part of his career, Naveen has had to contend with the Congress as his main opposition. But in recent years the state's politoscape has changed. His once ally, the BJP, is now the main rival. While the Congress never showed genuine intent in posing a serious threat to Naveen, the BJP's has made no secret of its ambitions to rule the state. Amit Shah might have failed in his Mission 120 plus in 2019, but he certainly is not a person who would forget it easily.
6) Odisha is not Bengal: Finally, each election is different. The issues and the sentiments that determine the outcome might not be similar even within the same state, what to speak of other states. What clicked for Naveen in 2000 were arguably very different from why he won subsequent polls in 2004, 2009, 2014 and 2019. So, there should be little consolation for the BJD in the fact that a regional party vanquished the BJP in a neighbouring state. The insider-versus-outsider issue or the consolidation of anti-BJP vote due to communal polarisation could have weighed in TMC's favour. These factors might not play a part in Odisha.
All said and done, Naveen has never lost an electoral battle ever since he made his debut by contesting the Aska bypoll in 1997 in the wake of the death of his illustrious father Biju Patnaik. He has grown from strength to strength, stifling the opposition and baffling poll pundits. Assembly elections in Odisha are three years away. It's possible the BJP's aura of invincibility would weaken in the interim; the Modi factor is getting it additional votes but not victories. In Odisha, BJP does not seemingly enjoy the 'communal firepower' advantage. It has also proved ineffective against parties with grassroots connect. Nonetheless, the BJD needs to be on the guard. In the possible scenario of Odisha, like Bengal, ending up in a two-horse race, the political pendulum could swing either way!