Odisha Journalist Son's Death: Cop Who Ran South City Hotel Suspended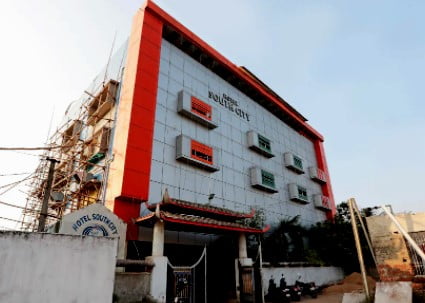 Bhubaneswar: Constable Prasanna Behera, who was running the South City bar on lease, has been suspended by Additional SP for keeping the bar operational till late night.
Behera is also the president of Havildar and Constable Association here.
It may be mentioned here that Manish Anurag, son of senior Odisha journalist Navin Das, was in the South City Hotel and Bar at Patrapada along with his friends till late night of October 9. As per rules, all bars in the city are closed at 10.30 pm. The body of Manish was found floating in a pond, located barely about 500 metres away from the bar.
Also Read: Death Of Odisha Journalist's Son Manish: Why Was Bar Opened Late Night? Some Unanswered Questions
While probing into the Manish death case, post-mortem report cited asphyxiation as the cause of Manish's death. Later, investigation revealed that there was clash between friends outside the hotel where Manish was beaten over payment of bar's bill.
Action against Behera has been taken basing on a probe into the late opening of the hotel where Manish was last seen before his death.
Also Read: Odisha Journalist's Son Death Case: Money Sent By Family Members Transferred To Hotel Bar