Odisha MP-Actor Anubhav's 'Good Friend' Jagrati Blames Varsha Fans For Trolls, Threatens Legal Action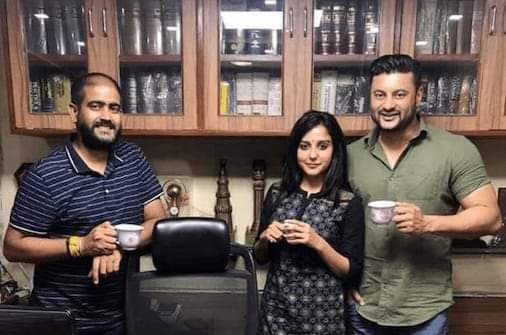 Bhubaneswar: Journalist Jagrati Shukla on Sunday said she would resort to legal course of action against abusive comments by fans of Kendrapara MP Anubhav Mohanty's actress wife Varsha Priyadarshini on social media.
Identifying herself as a "good friend" of the actor-MP Anubhav, Jagrati accepted that she shares a cordial professional relationship with the Parliamentarian. But she took strong exception to the trolling on social media with abusive language by the fans of Varsha.
In a Facebook post, Jagrati said, "What has forced me to write this message publicly today is the sick, demeaning, derogatory & totally unacceptable abuses, trolling, media questioning that I have been subjected to over past few days dragging my name into this matter. Most people who are indulging in these abuses & character assassinations on social media invariably are Varsha Priyadarshini fans. It amazes me as to how those who are supposedly standing for one woman are using dirtiest words & filthiest language against another woman."
Jagrati requested Union Minister Prakash Javadekar, the Odisha chief minister and the National Commission for Women to look into the abusive comments and trolls against her. "I also request to take an exemplary step and let everyone know that all are equal in the eyes of law and order whether someone a celebrity like Varsha Priyadarshini or a common citizen of India like me or anyone else," the Facebook post stated.
Jagrati said she would file a police complaint and seek legal help to discourage such defaming activities.
It may be noted that Anubhav and Varsha are engaged in a bitter divorce case in the court.