Odisha MP Pratap Sarangi Resigns From Modi 2.0 Cabinet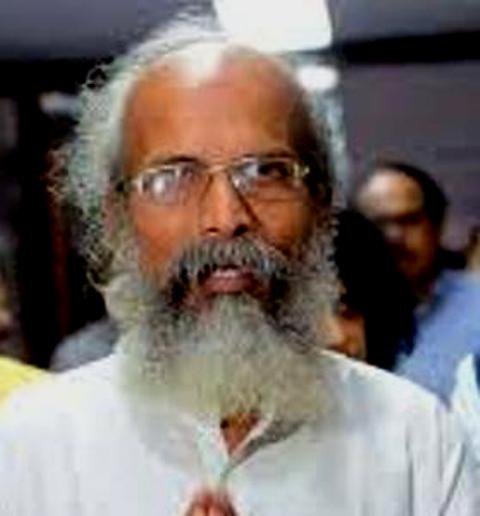 New Delhi/Bhubaneswar: Balasore MP Pratap Sarangi, who was serving as Minister of State for Animal Husbandry, Dairying and Fisheries and Micro, Small and Medium Enterprises, has resigned from the Union Ministry ahead of the reshuffle.
He is the third Union minister to resign from after Education Minister Ramesh Pokhriyal Nishank and Labour Minister Santosh Gangwar.
Also Read: Modi Set To Expand Ministry; Ashwini Vaishnaw, Mayurbhanj MP Tudu May Get Inducted
If sources are to be believed, Prime Minister Narendra Modi was not impressed with the performance of the first-time MP from Balasore. He was also heckled by the people of Balasore for his long absence from the constituency.
Party sources said the PM wanted a tribal face from Odisha and hence chose Bishweswar Tudu, who represents Mayurbhanj Lok Sabha constituency neighbouring Sarangi's Balasore in northern Odisha.
Also Read: Modi 2.0 Expansion: Mayurbhanj MP Bishweswar Tudu Could Be The Surprise Pick; Know Why
Interestingly, apart from PM Modi, the swearing-in ceremony of Sarangi as a minister had garnered the maximum applause. He also grabbed headlines for living in a thatched house and riding a bicycle, thereby prompting some to hail him for his simple lifestyle.