Odisha's First Non-Tribal Hockey Olympian Amit Rohidas Living His Dream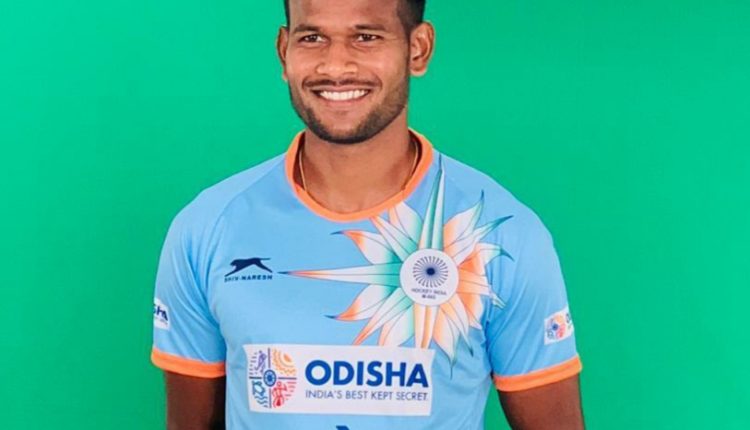 What does Amit Rohidas have in common with hockey legend Dilip Tirkey?
Well, both hail from Saunamara village in Balisankra block of Odisha's Sundargarh district. No wonder Rohidas idolizes three-time Olympian and former India captain Tirkey.
Rohidas is one of three hockey players from Odisha chosen to represent India at next month's Tokyo Olympics. While he and Birender Lakra are part of the men's team, Deep Grace Ekka has been named in the women's squad.
Lakra and Grace already possess the experience of playing in the Olympics, but for Rohidas it's a dream come true.
The 28-year-old Rohidas is naturally over the moon, having waited for this day for years.
"I am thrilled to be named in the Olympic squad… My biggest dream has been fulfilled. I am thankful to every coach who groomed me to be a hockey player. I am thankful to the government also for providing all necessary support," an elated Rohidas told Odisha Bytes from the Indian team's Bengaluru camp.
Rohidas may share his roots with Tirkey, but he is different from his hero and several other international hockey players produced by Sundargarh. Rohidas, after all, happens to be the first non-tribal Olympian from Odisha.
Born in an economically-challenged scheduled caste (SC) family, Rohidas is the youngest of Gopal and Golapi Rohidas' five children.
Hockey was hardly popular among the SC, unlike in ST households. But Rohidas got hooked to the game watching Tirkey's exploits.
"Dilip sir has proved to be a great guiding force for me. He is a great motivation for kids of Sundargarh district… or rather I should say for entire Odisha. For us, hockey is not only a sporting discipline, but a vehicle for a socio-economic growth," said Rohidas.
He joined Panposh Sports Hostel in Rourkela (2004) to hone his hockey skills. He was initially a forward, but Bijay Lakra – his coach at Sports Hostel, Panposh — advised him to switch to defence because of a good physique and capacity to take load.
Rohidas proved his coach right. Within a couple of years, he became a regular member of the Hostel as well as state team.
He got his first major breakthrough when he was selected in the Indian team for Under-18 Asia Cup, held at Myanmar in 2009. Though India finished fifth, Rohidas impressed with his penalty corner conversions through drag flicks and emerged as top scorer in the tournament with 7 goals.
He was also a part of India's silver medal-winning squad in the Sultan of Johor Cup in Malaysia.
His maiden senior India call-up came in the 2013 Azlan Shah Cup meet. Shortly after, the promising defender was named Manpreet Singh's deputy in the Indian squad for the FIH Junior Men's World Cup at Delhi.
It turned out to be a disastrous tournament for India as they finished a poor 10th.
That pushed him to the wilderness for almost three years. But he continued to persevere and work hard, and ultimately forced a comeback to the national team in 2017, when he was picked for India's tour of Belgium.
Since then, he has been more or less a regular member in the team, having taken part in the World Cup, Asian Games, Commonwealth Games and several other international events.
According to his first coach Bijay Lakra, it's Rohidas' attitude that sets him apart.
"Rohidas was always a determined boy and grasped things quicker than others," said Bijay, hoping that Rohidas will surpass people's expectations.
India is currently ranked 4th in the world, and expectations are high of a podium finish at Tokyo. People in Odisha, especially, will follow the performance of Rohidas and Birendra Lakra with great interest.
Asked about India's prospects, Rohidas said the team's morale is very high.
"The team which has been selected is mixture of experience and youth. We are ready to face any opposition in the Olympics and will do our best to win a medal," said Rohidas.