Oh Deer! When The Fawn From Kashipur Taught Us A Life Lesson
This article is part of the author's fortnightly column: Down Memory Lane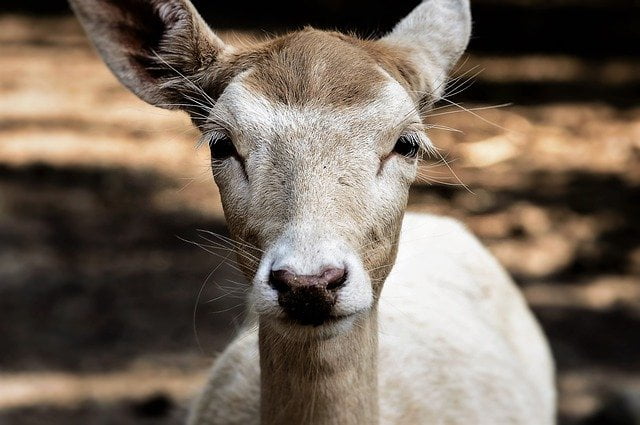 It was sometime in 1976. I was then working as Managing Director of the Tribal Development Cooperative Corporation (TDCC). In this assignment, I used to travel extensively in the tribal areas of the state. TDCC had field offices in tribal subplan areas and had over 200 sale and purchase centres.
The corporation used to procure surplus agricultural produce (SAP) and Minor Forest Produce (MFP) at remunerative prices from tribal cultivators for collectors of SAP and MFP. Commodities TDCC purchased ranged from millets to pulses; from edible and non-edible oilseeds to raisins, from tamarind to tassar cocoons, from nuxvomica to rauwolfia serpentina. We ran fair price shops where we sold to tribal consumers daily consumables ranging from edible oil to umbrella. The assignment entailed a lot of challenges. In the course of my tours in erstwhile Koraput district, I got her in Kashipur and some colleagues helped me in bringing her safely to our house in Bhubaneswar. The tiny spotted deer was a bundle of joy and became cynosure of everyone's eyes. My parents became fond of her; so was my wife.  She made friends with our cow and calf. Soon she ate what they were eating. My wife named her Chitra.
She was growing fast and healthy. My father would love to spend some time with her. Our one-year-old daughter, guarded by my mother or our housekeeper, would try to feed her grass. I left TDCC on transfer and joined the Tribal and Rural Development department as Director, and after a stint of a year or so, was posted as Director of the Community Development and Panchayati Raj department. The next post for me was in the Planning and Coordination Department as Additional Secretary. Chitra by then had grown big.
One day before noon, while I was working in office, I had a call from my wife. There was panic in her voice. Chitra was missing. The last she was seen in the house was in our lawn where my father had got her tied in a long rope. My father allowed her to graze in the lawn in the cool morning in sunlight while he, on a comfortable chair, would read newspapers, occasionally enjoying the sight of a cheerful Chitra chewing grass and moving here and there at her will. On that fateful day too Chitra had behaved the same way; but father had a nap while reading the newspaper. While he woke up, Chitra had gone. That would have been at least 150 minutes before I was brought to the picture.
Without wasting time, I contacted the IG of Police, Somanath Misra, who was a revered senior colleague and a good friend. We were together at Rourkela while he was Superintendent of Police and I was ADM. We lived in adjacent houses and became close friends. The ace police officer listened to me with patience but didn't sound hopeful. "You know, Prasanna Babu, deer is fleet-footed and we have lost almost three hours," he said, He, however, closed the call with an assurance that he would look into the matter.
After half an hour, a police vehicle with a police dog arrived at our house. The dog with the handler surveyed the scene and the dog, picking the scent, galloped towards the College Field nearby. There it made some sniffing for some time and then gave up. We lost hope. The young Sub Inspector of Police who had been given the task by IG of Police, however, continued his search, without the police dog, till he was hungry. It was around three in the afternoon when he reached home, exhausted, and asked his wife for food. He lived in a house in the Fire Station Colony at Kalpana Square. Seeing him in a state of distress, his wife and daughter got curious. He spoke about his futile running around in search of a deer that had gone missing. His daughter almost yelled, saying a deer had been caught by people living downstairs and there was a talk about having a feast that night with deer meat. The police officer forgot his food and rushed down. Soon, the priceless deer was in his custody.  After half an hour we had got back Chitra.
Normalcy returned and we started reconstructing the situation that day which led to Chitra's escape. She had been literally given a long rope. Chitra was now a strong adult. She jumped the wall; the rope had snapped and she ran fast. Some people watched her and tactically overpowered her in the playfield of the college and she was taken to the quarters in the Fire Station compound where they lived. A grand feast was soon planned for the night.
We thereafter started thinking about Chitra's future. There was no guarantee that such an escape won't happen again. We wanted her to live, live happily and live a normal life. We thought of Nandankanan. Chitra could live with other deer in the zoological garden. All of us agreed that she should live there. The concerned officials were contacted and she was transported to the zoo, to live in the deer enclosure. All of us had tears while the vehicle left carrying her. After about ten days, we visited the deer enclosure. Dozens of happy deer were roaming free. We called "Chitra", loud enough to reach the right animal. One of them raised its ears and looked. We thought we had located her and she too remembered us. We remained at the enclosure for about 15 minutes watching the animals and then returned home, sad, but, composed. After a month or so, we paid yet another visit. We called "Chitra" loudly and waited for reaction. There was none. Chitra was perhaps too happy in her world. We returned home and learnt to live without her.