Online Petition To Retain 'Ladyhill Circle' Name In Mangaluru Gains Momentum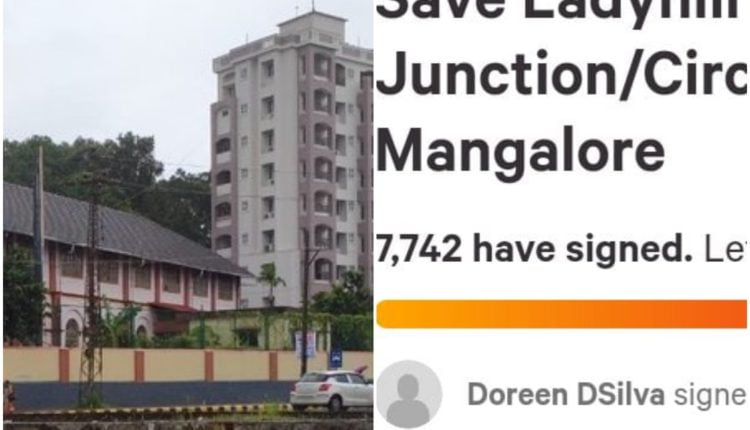 Mangaluru: Mangalore City Corporation's (MCC) proposal to rename the 'Ladyhill Circle' here has left scores of Carmel School students and their parents across the country bitter and angry.
The students, staff and the Apostolic Carmel (AC) sisters, who are emotionally attached to the place and its name, started an online petition on Change.org to oppose the renaming of the junction.
The petition, named 'Save Ladyhill junction/circle in Mangalore', has gained momentum with more than 7,500 people signing it so far.
"We, the ex-students and parents of Ladyhill Institutions are strongly objecting the resolution to be passed by Mangalore City Corporation to rename the Ladyhill Circle as Sri Narayana Guru Circle. We are of the opinion that the changing of Status quo will hurt the feelings of lakhs of students who have crossed the portals of our beloved Alma mater, hence it is obligatory to retain the name as Ladyhill Circle.  The management, staff and students too have forcibly objected the same proposal and submitted their memorandum to concerned authorities," reads the petition.
The petition apart, the Ladyhill school management, staff, students and their parents have been sending letters continuously to the Mangalore City Corporation, mayor, commissioner, deputy commissioner, MLA and others, expressing their displeasure over renaming of the circle.
"Changing the name of the circle will hurt the feelings of the students, who have done their schooling at the Lady Hill Schools. Students have their best memories attached to their schools. Hence, it is obligatory to retain the name as Ladyhill Circle," said the residents of that area.
Talking about the significance of the name 'Ladyhill', ex-students of the institution stated, "The Ladyhill Victoria Girls High School was started in 1885. The term 'Ladyhill' is significant because the institution provides holistic education to girls in the hilly area. As a mark of respect for women empowerment, everybody called the area as 'Ladyhill'. Hence, the historical significance of 135 years of Ladyhill cannot be changed."
"Besides, the very name 'Ladyhill' adds strength and support to the 'Beti Bachao, Beti Padhao' scheme of our honourable Prime Minister Shri Narendra Modiji as Ladyhill educational institutions cater to the education of girls. It will be a great disappointment to the thousands of girls/women who have studied in these institutions if the name is changed and their feelings of nationalism will be shattered," they concluded.
The MCC has proposed to rename Ladyhill Circle on MG Road here as Sri Narayana Guru, a great social reformer who had envisaged the idea of 'one caste, one religion, one God for humanity.'
Following strong opposition, the MCC has postponed the meeting in which the resolution for renaming the Ladyhill circle was to be passed.