Poster Urging People To Give Modi Balcony Ovation Goes Viral
Calling it a well-meaning mischief, PM says thank you but feed a poor family during coronavirus instead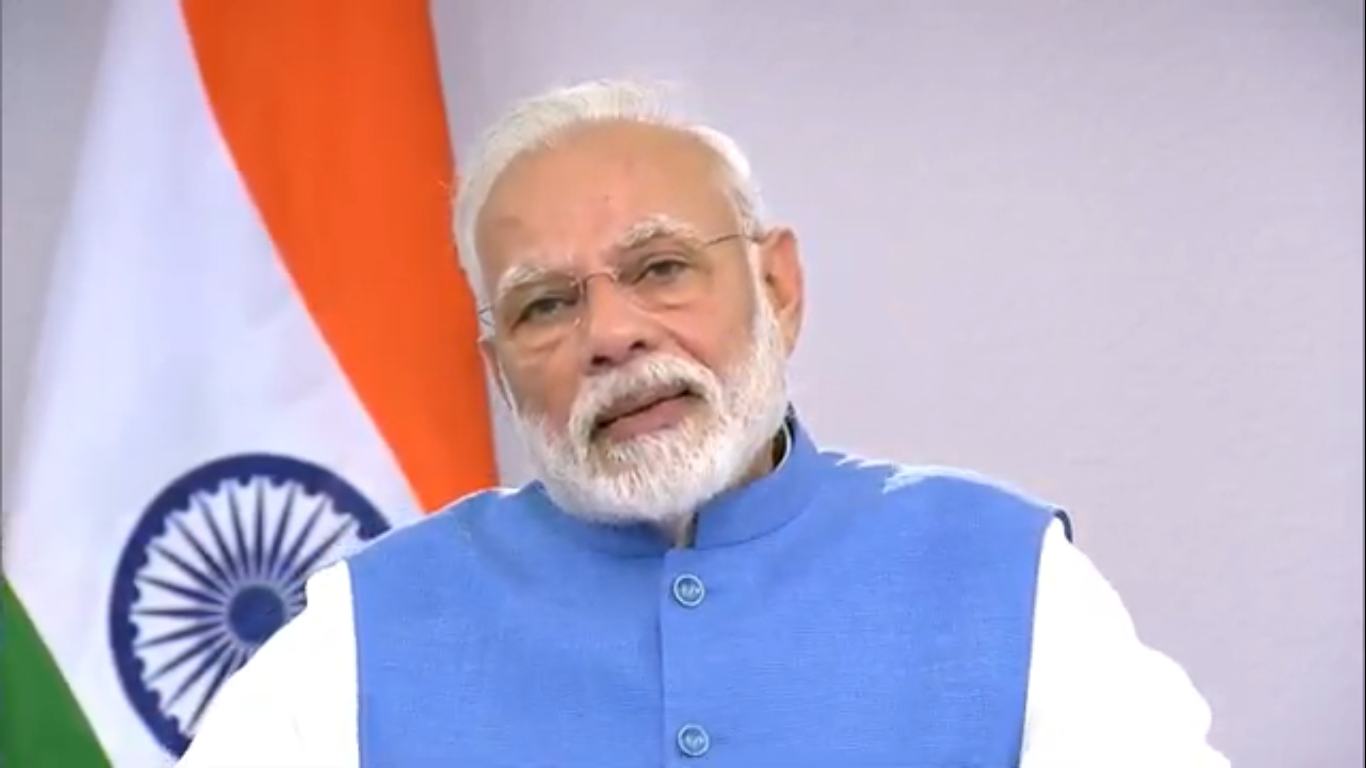 New Delhi: "Don't give me a standing ovation in your balconies, take care of a poor family instead."
Prime Minister Narendra Modi, said this in reference to a poster asking for a "standing ovation" from balconies in his honour this Sunday. "It seems like a mischief", he said. The anonymous poster is being widely shared on social media. It urges citizens to stand at their balconies and "give a standing ovation and salute our Prime Minister" at 5 pm on Sunday. "This man has done so much for us and our nation," it says.
"Mr Narendra Damodardasji Modi for 5 minutes," the poster says, asking people to share the message with as many as possible.
"It has been brought to my attention that some people are running a campaign to honour Modi by standing for 5 minutes. At the outset, it seems like mischief to drag Modi into controversies," PM Modi tweeted.
"Maybe it is out of good intentions, so it is my request that if you have so much love and if you want to honour Modi, then take the responsibility of one poor family at least until the coronavirus crisis ends. There can't be a bigger honour for me," he added.
Prasar Bharati posted a Fact Check on the poster calling it questionable and suspect. "The origins of this poster which is doing rounds in some social media circuits is questionable and suspect. People are requested to not pay any attention to it. PM Modi has said prima facie this seems to be an attempt to drag his name into controversy," said the tweet.
हो सकता है कि यह किसी की सदिच्छा हो, तो भी मेरा आग्रह है कि यदि सचमुच में आपके मन में इतना प्यार है और मोदी को सम्मानित ही करना है तो एक गरीब परिवार की जिम्मेदारी कम से कम तब तक उठाइए, जब तक कोरोना वायरस का संकट है। मेरे लिए इससे बड़ा सम्मान कोई हो ही नहीं सकता।

— Narendra Modi (@narendramodi) April 8, 2020