[Watch]: Puri Artisan Makes Miniature Nandighosh Chariot Using Small Stones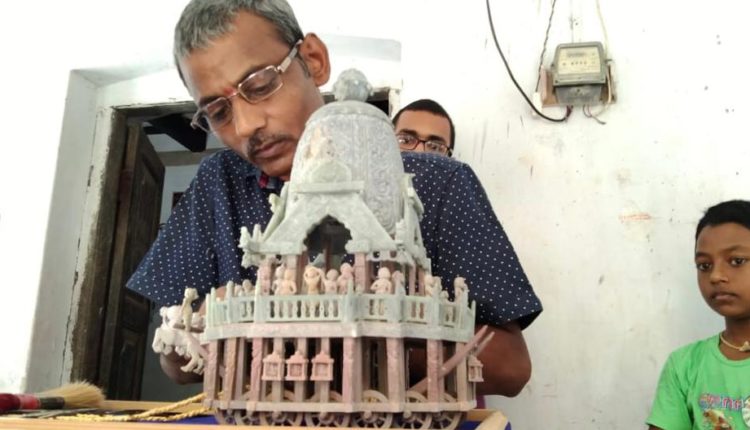 Puri: Like last year, devotees will miss attending Rath Yatra this time, too, because of the COVID-19 pandemic.
But that can't stop some devotees from coming up with their own creations. For example, Niranjan Maharana.
The sculptor from Puri's Pathuria Sahi has made a miniature Nandighosh chariot of Lord Jagannath.
Niranjan has used blue and red small stones to make the chariot, which is 12 inches tall and 8 inches in width.
It took Niranjan four months to complete the chariot, complete with sarathi, horses and the deities.
People have been flocking to his house to see the unique chariot.
"Rath Yatra will be observed this year also without devotees. Since we are at home due to lockdown restrictions, I thought of using this time to make the chariot," said Niranjan.
His next plan is to sculpt chariots of Lord Balabhadra and Devi Subhadra.