Row Over Death Of Liquor Smuggler In Odisha's Balasore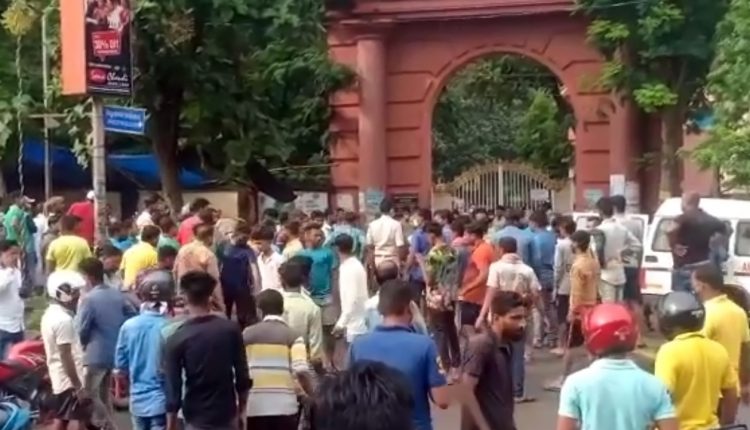 Balasore: Tension prevailed in the old town limits here after a youth's body was fished out of a canal demanding compensation to the next of kin of the deceased.
The body of the youth, identified as that of Sapan Majhi, had jumped into a canal during an Excise raid on Monday. The body was traced by Fire Brigade personnel on the canal embankment Tuesday morning.
There was chaos after family members resorted to road blockade demanding compensation for the "alleged murder of the youth in the hands of Excise personnel". The road blockade was lifted after police intervened.
Balasore Excise personnel seized 600 litres of country liquor and arrested three persons – Tapan Mohanty (31) of Gangarampatna in Old Balasore, Karuna Barik (29) of Chunapatha and Sushant Jena (19) of Badakhuara – on Monday morning when Sapan Kumar Majhi (20), son of Brajamohan Majhi of Old Balasore, managed to flee through Srijanga-Talapada under Khantapada police station limits before jumping into a canal .
The Excise officials seized four motorcycles from the spot during the raid, conducted on the direction of District Excise Superintendent Ashok Kumar Satapathy. Inspector Galuram Soren, ASI Anjan Kumar Jena, Sadar range inspector Praveen Pradhan participated in the raid.
Several villagers of Old Balasore crowded the postmortem centre and blocked road demanding compensation of Rs 10 lakh to the family of Sapan Kumar for the "inhuman killing" in the hands of Excise sleuths. The agitators also demanded punishment for the "gruesome murder".