SCB Doctors To Examine Health Condition Of Jaga-Kalia At AIIMS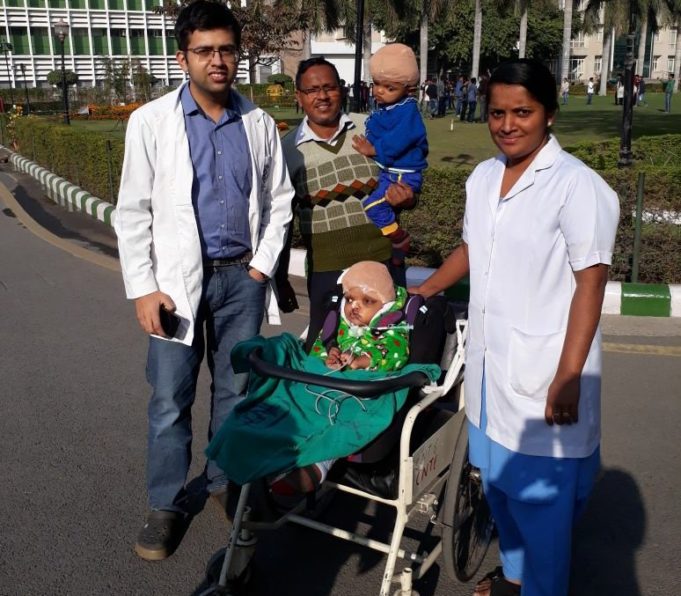 Cuttack: A five-member team of doctors of SCB Medical College and Hospital in Cuttack, accompanied by Health Minister Pratap Jena, will travel to New Delhi to examine the health condition of separated conjoined twins, Jaga and Kalia, at All India Institute of Medical Sciences (AIIMS).
On Thursday, the AIIMS doctors fitted a special helmet on Jaga's head to protect his skull. Another helmet for Kalia will be designed very soon. The doctors had advised special helmets for the twins as their skull has not completely healed. There is every possibility of infection in the operated area of the skull if not covered properly, they pointed out.
Sources said the team after examining the condition of the separated conjoined twins will have a discussion with the AIIMS doctors on shifting them either to SCB or AIIMS-Bhubaneswar.
According to AIIMS doctors, while the health condition of Jaga has improved, it will take at least six more months for Kalia to recover.
Meanwhile, a petition has been filed before National Human Rights Commission (NHRC) by Radhakant Tripathy, a human rights activist, seeking its urgent intervention in the matter and urging it to direct the AIIMS authorities and the Odisha government not to shift Kalia from AIIMS for at least six months as his health condition is not stable.