Schools Should Reopen In 6 Phases, Classes May Be Held In Open Ground: Recommends NCERT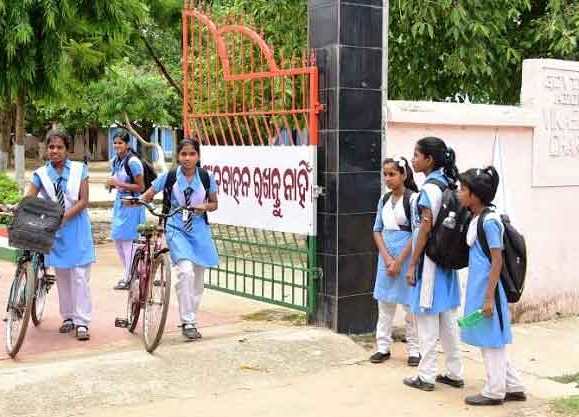 New Delhi: As uncertainty looms over the reopening of schools in India, NCERT has submitted a tentative draft of guidelines for schools across states and UTs.
 According to a report in Dainik Bhaskar, the following guidelines have been submitted for approval.
 Schools will be reopened in 6 phases:
Phase 1 — Classes XI and XII
Phase 2 (1 week later) — Classes IX and X
Phase 3 (2 weeks later) — Classes VI, VII, VIII
Phase 4 (3 weeks later) — Classes III, IV, V
Phase 5 (4 weeks later) — Classes I and II
Phase 6 (5 weeks later) — Nursery & KG classes can be started only after getting consent of parents.
Besides reopening schools in different phases, following safety measures will be adopted by school authorities:
Odd-even formula to be implemented in class rooms on the basis of roll numbers.
Distance of 6 feet between students in class rooms to be strictly followed.
There shall not be more than 30 to 35 children in a class room.
It has also been recommended that instead of class rooms, classes can also be held in open field.
Children will not be allowed to share books, stationery or food with each other.
Face mask will be mandatory for every child.
Each student will get a fixed seat in the class room. Name of the student will be written on the desk and they have to sit in the same place every day.
Doors and windows will remain open and no air-conditioners will run in the class room.
School management will ensure that class rooms are sanitized on daily basis.
Morning Assembly and Annual Functions will not be held.
Students and staff will be screened at the gate before they enter the school campus.
No food stalls will be allowed outside the school gate.
Parents working in medical, safety or sanitation-related places will have to inform school authorities in advance.
No parent-teacher meeting to be conducted in schools.
Only those parents, who are unable to contact the teacher over phone, will be allowed to meet teachers.
As for students residing in hostels, each bed will be placed at a distance of six feet.