Seashore Link: ED Attaches Property Of Two Businessmen; One From Odisha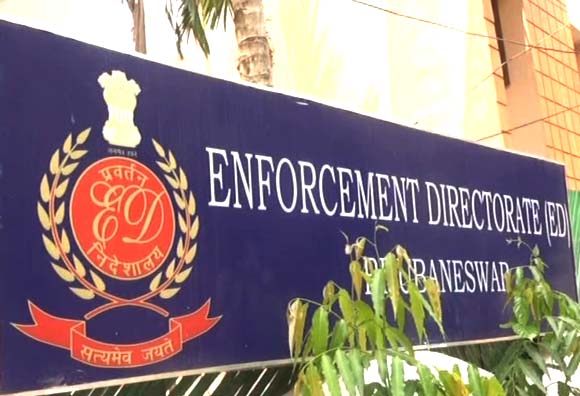 Bhubaneswar: The Enforcement Directorate has attached property worth Rs 6 crore of Seashore Group on Saturday.
The ED seized the properties of two businessmen who had reportedly taken money from Seashore group. While one businessmen belongs to Thane area in Maharashtra, another is from Bhubaneswar.
According to reports, the Thane-based businessman had taken Rs 5 crore from the ponzi firm to buy a patch of land for his company at Ahmedabad.
The Bhubaneswar-based businessman had taken Rs 1 crore for purchasing cobalt chemical. The ED had earlier seized property worth Rs 252 crore belonging the chit fund company.
Seashore is one of the 44 companies in Odisha being probed by the CBI for a ponzi scheme since 2014 following a Supreme Court order.
During the investigation, it was revealed that a part of the proceeds of crime generated by Seashore Group amounting to Rs 6.5 crore had been transferred to bank accounts of two of its beneficiaries Dr Dillip Amrutlal Gudhaka and Ms. Herald Overseas Pvt Ltd (represented by its Managing Director Mayuresh Dash).
A provisional attachment order was issued on 26 November, leading to the attachment of immovable property worth Rs 5.67 crore of Dr Gudhaka and Dash.
Seashore Group chief Prashant Dash and his key aide Subhankar Nayak were arrested in connection with the case and later released on bail.