Sero Survey Shows 65% May Have Been COVID-19 Positive In Odisha's Gajapati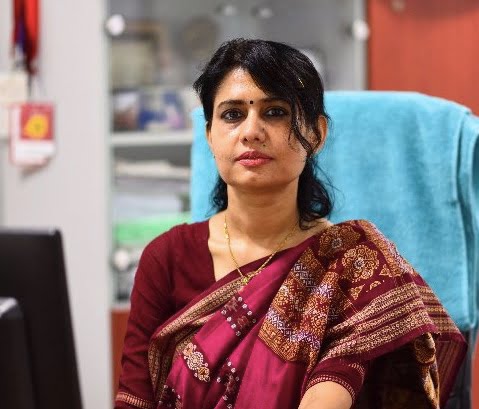 Bhubaneswar: The sero survey in Ganjapati district has revealed overall antibody prevalence of around 65 per cent, Bhubaneswar RMRC Director Sanghamitra Pati informed on Thursday.
She said that multi-stage random sampling or cluster sampling was carried out by five teams from RMRC at Paralakhemundi from September 15 to 18.
Also Read: Sero Survey Launched In Southern Odisha Town
"We had collected 1515 samples (984 – community and 531- high-risk group) and data analysis revealed that 64.67 per cent had developed antibodies. The level of seroprevalence of the infection was 64 per cent to 92 per cent in some wards. It was 40 per cent to 85 per cent among COVID warriors with cops accounting for the highest of 54 per cent followed by healthcare workers at 50 per cent," she said.
She further said 95 per cent of them had no symptoms and more half of them had undergone rapid antigen tests. "Another positive outcome was antibody found in more number of women," she added.
What Is Sero Survey?
It involves testing of blood serum of a group of individuals to monitor trends in the prevalence of the novel coronavirus infection in a particular area. It helps to understand the proportion of the population exposed to SAR-CoV-2 infection, including asymptomatic or individuals who do not show any signs of COVID-19.
Why Sero Survey?
Depending on the level of seroprevalence of the infection, appropriate public health interventions can be planned and implemented for the prevention and control of the disease.
Sero Survey In Odisha
It began on Rath Yatra in Puri in which samples of the only high-risk group were collected. In Bhubaneswar, seroprevalence was found to be 1.4 per cent of people during the first-phase survey in July.
In August, 31 per cent of Berhampur population was found to have been exposed to COVID-19. In Rourkela, the antibodies were found in 1/4th of the population. The second-phase sero survey in Bhubaneswar found that 5 per cent of the community had developed the antibodies.
Also Read: 1.5 Lakh Population Of Odisha's Berhampur Exposed To COVID-19
Also Read: Sero Survey Finds 1.4% People In Odisha Capital Have COVID-19 Antibody
After Gajapati, serosurvey will be conducted in Malakangiri fro October 5. Thereafter, it will be held in Bhubaneswar (3rd phase) and Cuttack, Pati informed.