Shocking! IAS Officers' Facility On Girls' School Land In Odisha Capital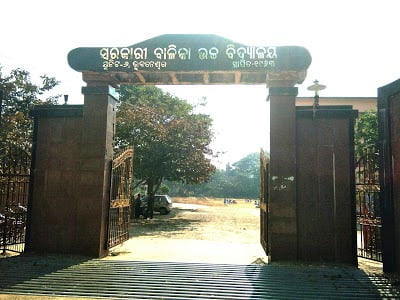 Bhubaneswar: A recreation facility for IAS officers on land belonging to a school might sound outrageous to some, but not to the Odisha government. It has allotted a plot belonging to the Government Girls' High School at Ganga Nagar here to the IAS Officers' Association for a 'transit house'.
One-and-a-half acre out of a plot measuring 2.458 acre belonging to the school and its playground has been given to IAS Officers' Association, Odisha, official sources told Odisha Bytes. The land belongs to gharabari (homestead) kisam (category).
The state government has, sources said, tried to justify the decision on grounds that the patch was 'unutilised'. The school has a total of 7.675 acres, spread over two plots.
What has raised eyebrows is not only the fact that school land has been given to IAS officers but also the purpose for which it has been allotted and the timing of such a decision. While the state government already has several facilities like the State Guest House, Circuit House and various Inspection Bungalows to accommodate IAS officers touring the Odisha capital from the districts and outside the state, private establishments like the Bhubaneswar Club (located with a km from the school in Unit VI area) are also frequented by officers of the premier service.
Why then do the IAS officers need such a facility and that too on school property? "No other service association has ever received such largesse from the state government," pointed out an officer belonging to a different service. "If at all the government wants to give them a plot, why should it allot land belonging to a school? And, what is the urgency now when the state is battling an unprecedented crisis in the form of COVID-19 pandemic?" the officer asked.
"Guesthouse is an alibi. It would in reality function as a club and watering hole for IAS officers," a junior officer said, adding, "The elite service officers can get away with anything." If such apprehension of a watering hole adjacent to an educational institution meant for female turns out to be true, the government could perhaps redefine its priorities.