TPSODL Not To Snap Power Supply To Street Lights In Berhampur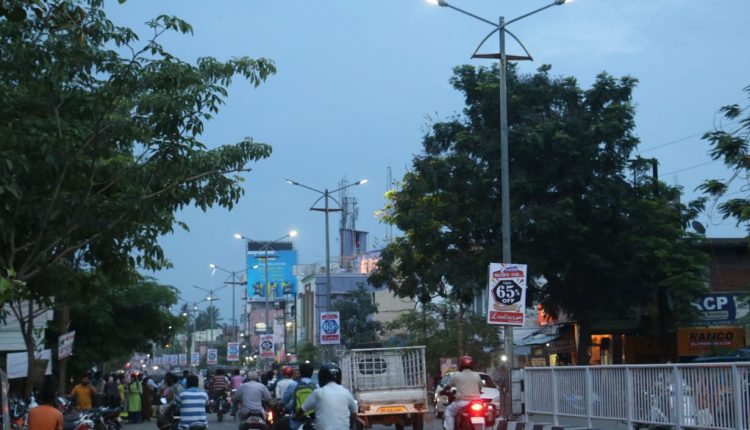 Berhampur: The 'Lights Out' threat that was looming large on streets of Odisha's Silk City has been averted for the time being. The 16,500-odd street lights will be lit up on Wednesday evening with Power Southern Odisha Distribution Limited (TPSODL) agreeing to continue the power supply.
According to sources, an outstanding amount of Rs 16 crore towards power bills was pending with BeMC by March, 2021. Following BeMC's request for one-time settlement (OTS) as it was unable to pay the huge amount, the TPSODL had brought down the amount to Rs 8.55 crore and asked the BeMC to clear the dues by August 22.
As the civic body did not pay the amount, TPCODL served a notice on the BeMC grating a 15-day period for making the payment by November 17. The discom also warned of discontinuation of electricity supply to street lights in case of non-payment of the dues by the deadline.
However, Collector Ganjam Vijay Amrit Kulange intervened in the matter and discussed the issue with both parties on Tuesday. Following his intervention, the TPCODL further reduced the dues to Rs 7.65 crore and agreed not to snap power supply to street lights in the city from November 17.
"We are further negotiating for a settlement and counting the electric bills," the collector said after a marathon discussion at district headquarters Chhatrapur.