Tracing The Journey Of Durga Puja Celebrations In Odisha Capital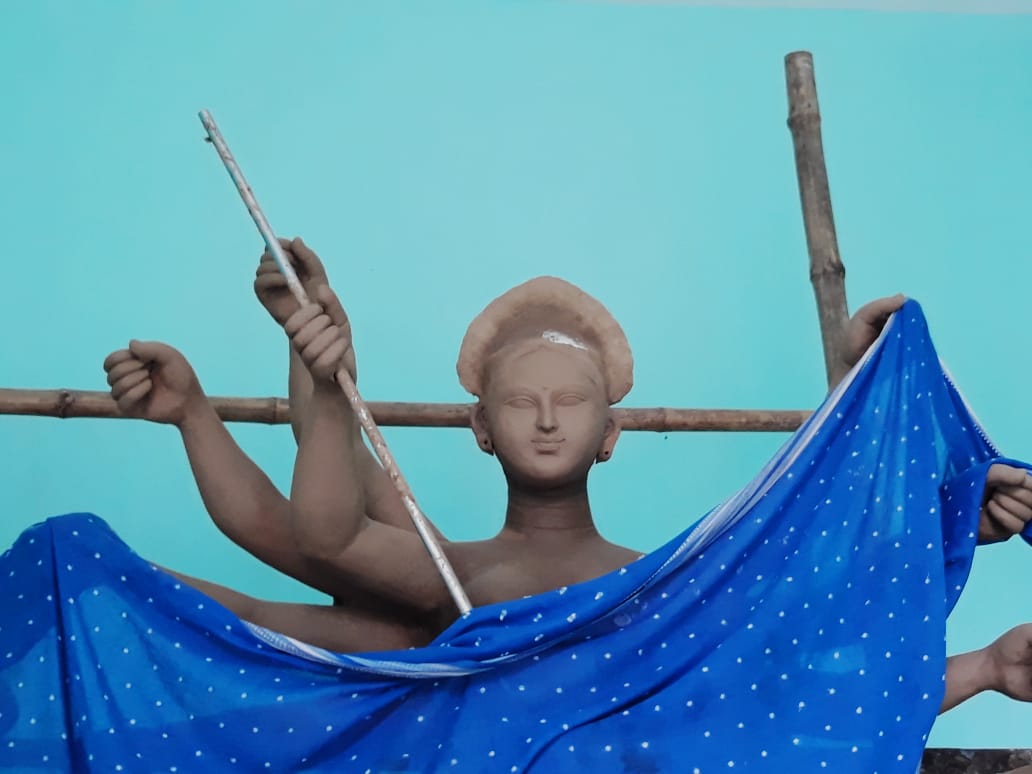 Bhubaneswar: Much has been spoken about the grandeur of the Durga Puja celebration in the City of Temples. The pandals are only getting better with new concepts coming in. And what's better than Puja time to walk down the corridors of the Old Town to unravel the history behind it.
Odisha Bytes caught up with Tofan Samantaray, the secretary of 'Jai Durga Puja Samiti'. He shared with us the story of the oldest Durga Puja celebrations in Bhubaneswar.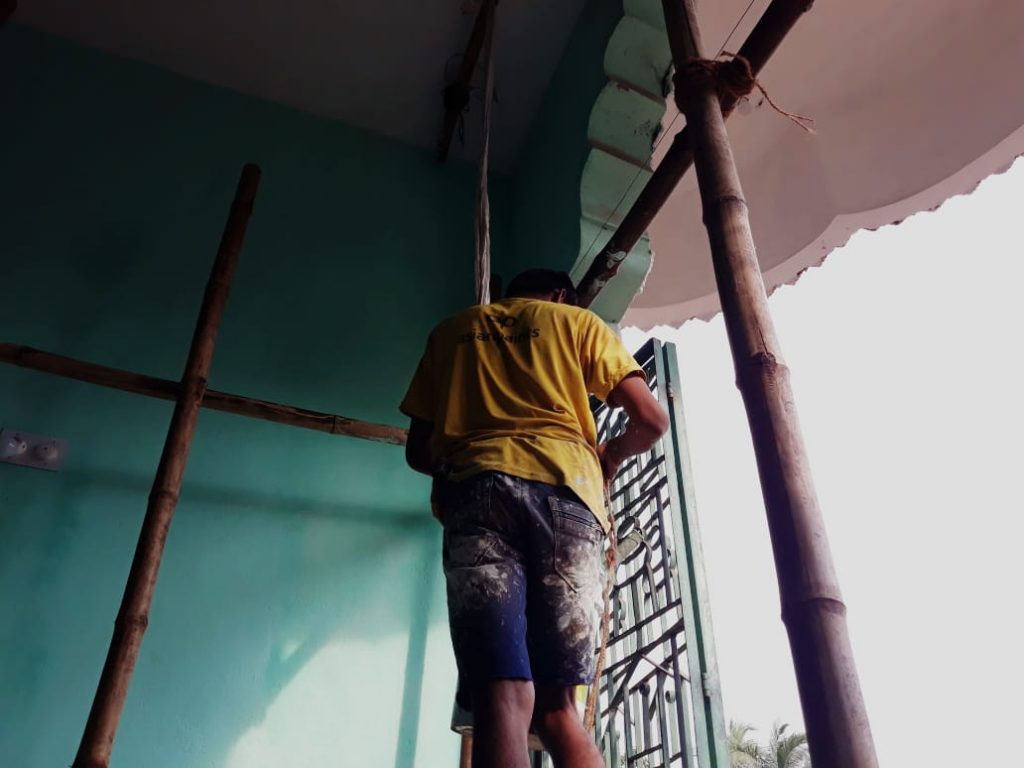 Let us rewind and go back to the India before independence. "Bhubaneswar was then a small village, too small to locate and all that existed was the 'Old Town' with more temples, lesser homes and some people engaged in mundane activities," Tofan said.
In 1934, Kolkata's popular Rama Krishna Mission brought with it new cultures and traditions to Old Town. One of them was Durga Puja. "My grandfather and other ancestors would visit the puja held by the missionary and were totally in awe. It was a beautiful feeling. Slowly and gradually, the locals here started celebrating puja in the same way," he said.
The community included people from all castes, creed and religions, he added. "Some artisans said they can replicate the idols. The idols, as I have heard, were extremely captivating. By 1936, the local artisans started making small idols with help from the missionary people," Tofan said.
The idols were initially made by Odia artisans. Artisans from Kolkata are now being called to do the work.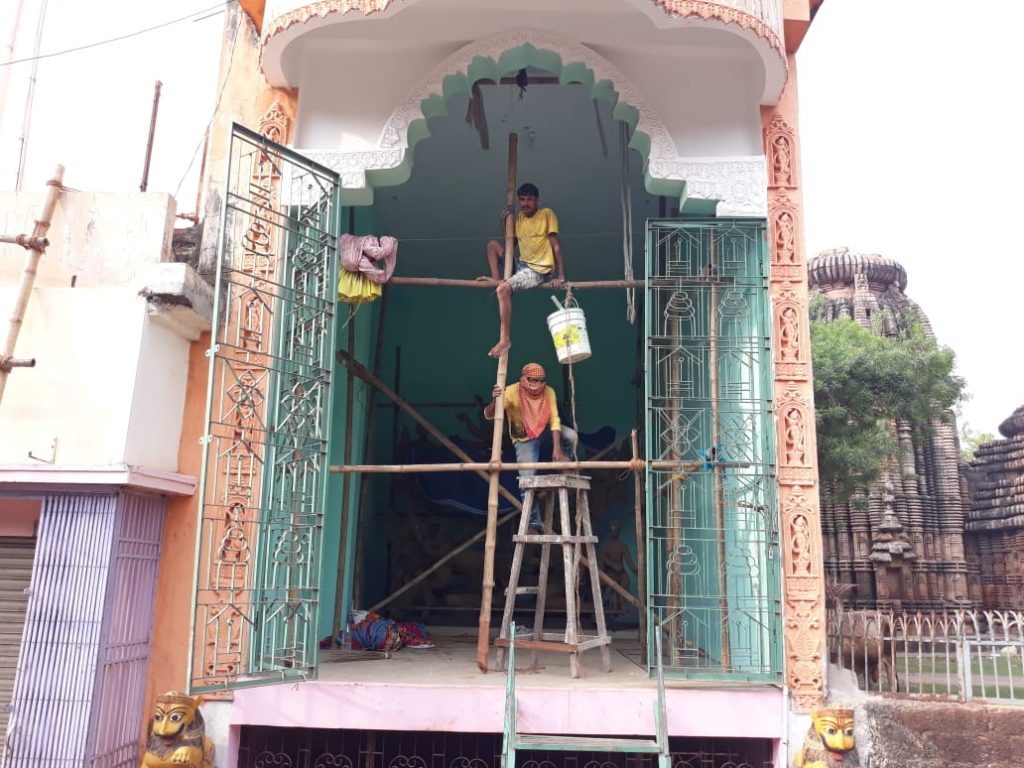 Old priests Lochan Das, Neelakantha Das and others started worshipping the idol of goddess Durga. With time, the trend grew and the idols too grew bigger in size. "We still follow the rituals that were followed initially. One of them is bringing water from Bindusagar Lake in several pitchers for the puja," Tofan added.
At present, there are about three 'Durga Puja' pandals in the Old Town vicinity. To trace the oldest one, one has to go to Badhei Banka Chowk from Kalpana. Take the right, towards Jambeshwara temple. As you move further, you will find the Bakreswar Temple to your right and adjacent to it is the little corner where Odias started the first-ever Durga Puja celebration.